Special Occasions Venue
Imagine a place where nature and architecture live in perfect harmony. It's no wonder so many choose Monona Terrace as the rental place to celebrate important events and gatherings. Whether it's a anniversary, annual dinner, fund raiser, or other special occasion, Monona Terrace combines the ideal location with service and style to help you create an event to cherish and remember.
SPECIAL OCCASIONS
Occasions Event Space
Celebrate your Event at Monona Terrace
Monona Terrace makes a remarkable impression for any event. But the location is just one piece of the event-planning puzzle. At Monona Terrace, you'll have a dedicated Event Coordinator ready to help you create a day that's more than memorable. We're here to attend to every detail so that it is as enjoyable for you as it is for your guests. For your special occasion event, planning and venue rental, contact us today!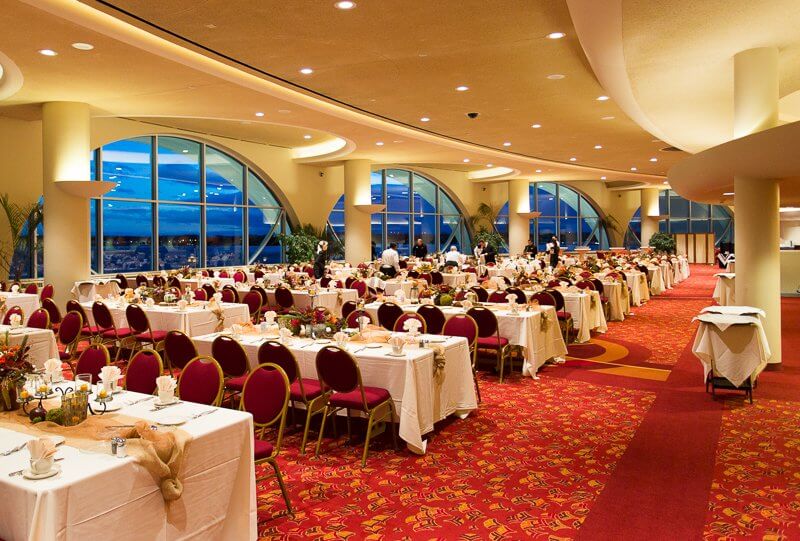 FULL SERVICE AND MUCH MORE
Take The Next Step
CONTACT US TODAY
Questions?
Rooms & Spaces
Whether you´re planning a gathering for 40 or 4,000, Monona Terrace offers the best space to meet in one of the Midwest´s most vibrant cities.
Each level is made up of multiple meeting places. From formal board rooms to a 37,000 square foot exhibition hall to a stunning rooftop terrace, there is a space for every one and every event at Monona Terrace.