Student Programs, Tours, and Field Trips
Our programs use Frank Lloyd Wright's architecture to foster observing skills, problem-solving, and collaborating.
Tour and program facilitation is inquiry-based and encourages students to articulate their ideas, use reasoning, and make applications to real-world scenarios.  All offerings are designed to support Common Core and state academic standards. Student programs and tours are designed for 2nd grade and above (7 yrs. and older).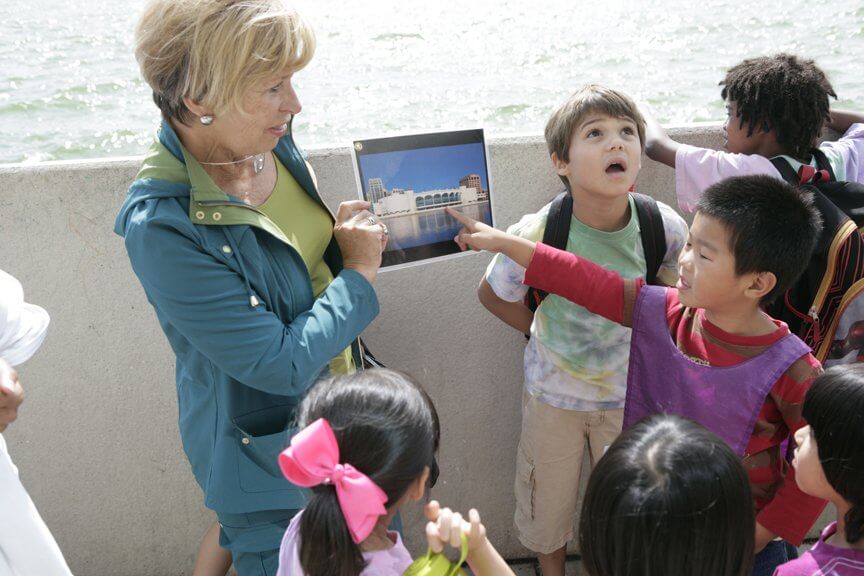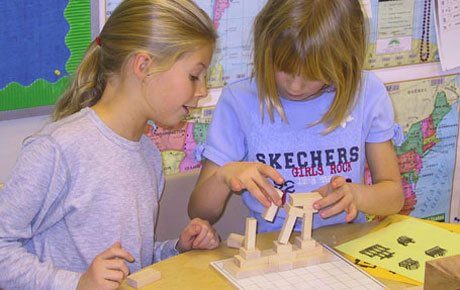 Student Programs
Monona Terrace student programs enrich your STEM, social studies, language arts, and art curriculum.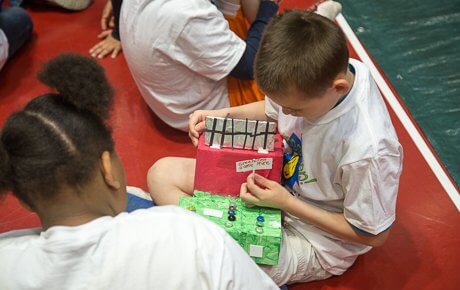 Terrace Town
Our biennial Terrace Town program challenges Dane County classrooms to design and build models of sustainable communities.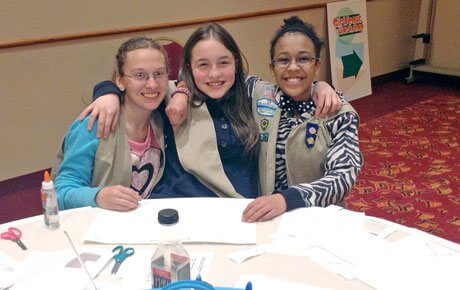 Girl Scouts Programs
Monona Terrace offers tours and badge programs to a variety of levels of Girl Scouts.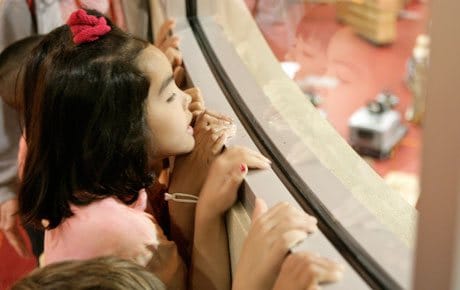 Teacher Materials
Download a packet that includes pre-visit discussion and activity lessons, program alignment with academic standards, and tips to plan your school visit.