Monona Terrace Earns Prestigious Platinum Level LEED® Status
FOR IMMEDIATE RELEASE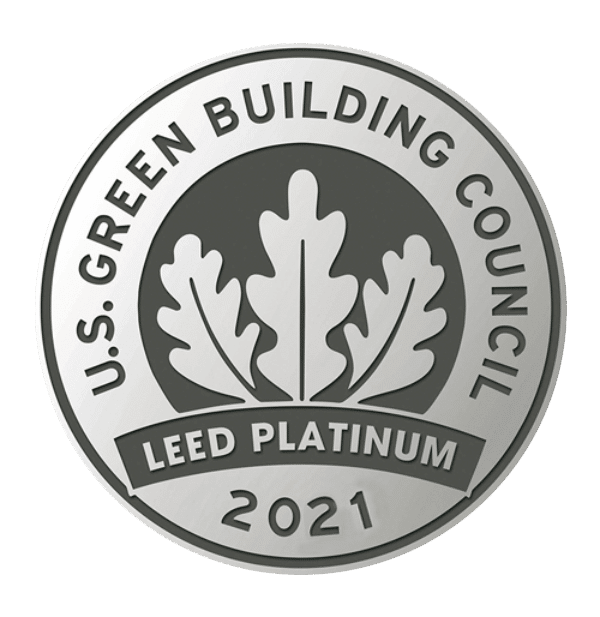 December 10, 2021
Media Contact:
Kristen Durst
Community and Public Relations Manager
608-261-4011
kdurst@mononaterrace.com
Monona Terrace Earns Prestigious Platinum Level LEED® Status
Madison, WI – Monona Terrace Community and Convention Center has achieved Platinum Level certification status by the U.S. Green Building Council as LEED-EB: O&M (Leadership in Energy and Environmental Design – Existing Building Operations and Maintenance). The LEED rating system, developed by the U.S. Green Building Council (USGBC), is the foremost program for buildings, homes and communities that are designed, constructed, maintained and operated for improved environmental and human health performance.
In 2007, Monona Terrace became the first convention center in the nation to earn LEED Silver certification. Monona Terrace has since continued to increase its sustainability performance to earn LEED Gold certification in 2015. For the past five years Monona Terrace has furthered its sustainability performance, most recently achieving LEED® Platinum level certification in November 2021.
"We are always striving to attain LEED Platinum certification, but this award for Monona Terrace is incredible, especially coming more than 20 years after opening. Connie Thompson and her staff have done an amazing job prioritizing sustainability, not only in the structure of the building, but also in its operation," said Mayor Satya Rhodes-Conway.
Participating in LEED supports the City of Madison's sustainability initiatives and distinguishes the conference and convention center as a green meetings industry leader.
"Attaining LEED Platinum as a high use facility reflects a commitment by Monona Terrace, event planners and our guests to responsible environmental stewardship, helping to showcase green events and demonstrate what's possible in our industry," said Monona Terrace Executive Director Connie Thompson.
Performance highlights of Monona Terrace's LEED® Platinum status:
Monona Terrace has an energy use rating 27 percent below similar facilities in comparable climates.
Water use reduced to 43 percent below the LEED benchmark.
Purchase of green energy to offset 100 percent electric power consumption and 100 percent offset of non-electric carbon emissions. This equates to 15,313 metric tons of carbon dioxide equivalent (CO2e) during the 5-year LEED performance period.
Continuing conversion from fluorescent and metal halide lighting to LED technology.
Compost over 29,000 pounds of pre-consumer, organic kitchen waste.
Donation of approximately 5,500 pounds of food to charity each year.
Site gardens host over 6,800 square feet of native plantings used to reseed 162,000 square feet of City of Madison green space.
Monona Terrace's LEED Silver, Gold and Platinum successes were facilitated by local Madison nonprofit sustainability consultants, Leonardo Academy, who provided guidance to achieving certification.
"Monona Terrace is making the best use of the LEED rating system by using it to guide, maintain and increase Monona Terrace sustainability performance over time. Monona Terrace is using LEED to drive continuous improvements in their operations that positively impact their environmental footprint, indoor human environment and bottom line," said Leonardo Academy President Michael Arny.
For Monona Terrace, this award also recognizes the legacy of its renowned architect Frank Lloyd Wright. Before the world was talking about green buildings, Wright pioneered an organic approach that honored the relationship between nature and man.
The good building is not one that hurts the landscape, but one which makes the landscape more beautiful than it was before the building was built.
Frank Lloyd Wright
###
Monona Terrace Has Achieved GBAC STAR™ Facility Accreditation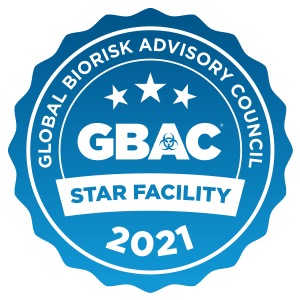 Contact: Kristen Durst
Community and Public Relations Manager
Monona Terrace
One John Nolen Drive
Madison, WI 53703
FOR IMMEDIATE RELEASE
September 29, 2020
Madison, WI – Monona Terrace Community and Convention Center announces that it has achieved Global Biorisk Advisory Council® (GBAC) STAR™ accreditation, the gold standard for prepared facilities. Under the guidance of GBAC, a Division of ISSA, the worldwide cleaning industry association, Monona Terrace has implemented the most stringent protocols for cleaning, disinfection and infectious disease prevention in its facility.
As the cleaning industry's only outbreak prevention, response and recovery accreditation, GBAC STAR™ helps organizations establish protocols and procedures, offers expert-led training and assesses a facility's readiness for biorisk situations. The program verifies that Monona Terrace implements best practices to prepare for, respond to and recover from outbreaks and pandemics.
"GBAC STAR accreditation empowers facility owners and managers to assure workers, customers and key stakeholders that they have proven systems in place to maintain clean and healthy environments," said GBAC Executive Director Patricia Olinger.
To achieve GBAC STAR™ accreditation, Monona Terrace was required to demonstrate compliance with the program's 20 core elements, which range from standard operating procedures and risk assessment strategies to personal protective equipment and emergency preparedness and response measures.
"This accreditation demonstrates that we have strict safety protocols in place, are prepared, and committed to operating our facility safely for our employees and guests," said Monona Terrace Executive Director Connie Thompson.
Learn more about GBAC STAR accreditation at www.gbac.org.
About Monona Terrace, an iconic community and convention center on Lake Monona in gorgeous downtown Madison, Wisconsin, designed by architect Frank Lloyd Wright. The 250,000 square foot LEED Gold facility hosts 500 to 600 events each year, generating over $33 million in economic impact for the community from conferences and conventions. Monona Terrace also provides over 100 free or low cost community events. Monona Terrace's mission is to deliver an exceptional and inspirational experience.
About GBAC, a Division of ISSA 
Composed of international leaders in the field of microbial-pathogenic threat analysis, mitigation, response and recovery, the Global Biorisk Advisory Council (GBAC), a Division of ISSA, provides training, guidance, accreditation, certification, crisis management assistance and leadership to government, commercial and private entities looking to mitigate, quickly address and/or recover from biological threats and real-time crises. The organization's services include biorisk management program assessment and training, Forensic Restoration® response and remediation, the GBAC STAR™ facility accreditation program, training and certification of individuals and consulting for building owners and facility managers. For more information, visit www.gbac.org.
About ISSA 
With more than 9,300 members—including distributors, manufacturers, manufacturer representatives, wholesalers, building service contractors, in-house service providers, residential cleaners and associated service members—ISSA is the world's leading trade association for the cleaning industry. The association is committed to changing the way the world views cleaning by providing its members with the business tools they need to promote cleaning as an investment in human health, the environment and an improved bottom line. Headquartered in Northbrook, Ill., USA, the association has regional offices in Mainz, Germany; Whitby, Canada; Parramatta, Australia; Seoul, South Korea; and Shanghai, China. For more information about ISSA, visit www.issa.com or call 800-225-4772 (North America) or 847-982-0800.
###
Mayor Satya Rhodes-Conway Names Connie Thompson Director of Monona Terrace Community and Convention Center
Madison Mayor Satya Rhodes-Conway announced today that Connie Thompson has been selected as the new Executive Director of Monona Terrace Community and Convention Center. She replaces Gregg McManners, who retired last week after 17 years of service.
Thompson has served most recently as the Associate Director of Operations and Quality at Monona Terrace since October of 2017, and has worked at the Frank Lloyd Wright facility for over 20 years in management roles.
Thompson's responsibilities have included the leadership, supervision, and program administration for all operational departments including security, event conversion, guest services, facility maintenance, custodial services, parking and the gift shop. And she oversees all quality, performance excellence, and sustainability efforts at the LEED Gold certified facility.
"Connie emerged as the right candidate based on her extensive leadership skills and thorough knowledge of the facility," said Mayor Rhodes-Conway."She is a true champion of the icon that is Monona Terrace and is committed to its dual role, a convention center, and a facility that is open and welcoming to the entire community. She shares my commitment to advancing our city's sustainability efforts as well as to equity and engagement. I look forward to working with her."
Thompson holds a bachelor's degree in industrial and organizational psychology from Edgewood College and a master's of business administration from Alverno College. She is a certified venue manager through the International Association of Venue Managers. Thompson was also an adjunct professor of Organizational Behavior and Leadership at Edgewood College, where she taught for over ten years.
Thompson was selected for the position after a nationwide search. The Madison Common Council will consider her confirmation on March 3.
A Farewell from Outgoing Executive Director Gregg McManners
Dear Community Friends:
After 17 years of working at Monona Terrace Community and Convention Center, I am retiring this week.
It's been a high honor to lead this world class institution, first as Operations Director and more recently as Executive Director for the past nine years.
While it may have taken nearly 60 years to bring Frank Lloyd Wright's "dream civic center" to life, we capitalized on the last 22 years of operation to more than prove its worth. As anticipated, Monona Terrace is a vital part of our local economy, hosting about 550 events each year bringing in tens of thousands of guests from around the world, generating an average of $32 million in annual economic impact from conventions and conferences alone. We've also grown to be an essential part of the social fabric of this community, with over 45,000 people gathering at our facility each year for fun and learning at our numerous free and low cost community events.
I couldn't be prouder of what we've accomplished since opening in 1997. We did it with your support, and our amazing staff who are completely devoted to providing our customers and community with a level of service that is truly unparalleled.
I will miss this job and breathtaking building, of that I am certain. But Madison will remain our home and Monona Terrace the place we seek out on those warm summer nights to enjoy a rooftop concert and Dane Dances. I look forward to seeing you there.
All the Best,
Gregg McManners
2019 In Business Magazine Executive Choice Award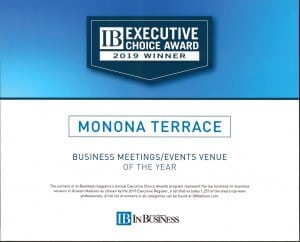 For the fourth year in a row, Monona Terrace is proud to have been selected as the In Business Executive Choice "Business Meetings/Events Venue of the Year." We're thankful to our customers and clients and our partnership creating and delivering exceptional experiences.
Monona Terrace Community and Convention Center Executive Director Gregg McManners Announces Retirement
FOR IMMEDIATE RELEASE
Sept. 26, 2019
Media Contact:  Kristen Durst
(608) 261-4011
kdurst@mononaterrace.com
Monona Terrace Community and Convention Center Executive Director Gregg McManners Announces Retirement
Madison, WI-- Monona Terrace Executive Director Gregg McManners has announced he will retire, effective January 24, 2020.
McManners has led the renowned Monona Terrace Community and Convention Center for the past nine years as Executive Director, and prior as Operations Director for seven years. Under his leadership, the globally recognized Frank Lloyd Wright designed facility achieved its certification as a green building at the Gold level by the U.S. Green Building Council's LEED program. He also led the facility through two renovations and elevated the convention center's technological capabilities to offer clients a quality state of the art experience.
"We are grateful for Gregg's leadership, and his role in making Monona Terrace and Madison a major destination and economic catalyst. He worked hard to make Monona Terrace a welcoming gathering spot for our community regardless of age, race or income," said Mayor Satya Rhodes-Conway.
McManners believes in a purpose-driven organization and is a champion of Monona Terrace's mission, "to deliver an exceptional and inspirational experience." The result of this focus was an average customer survey satisfaction rating of 99 percent in 2019.  And he helped ensure this community asset was accessible to the public, prioritizing the over 100 free and low cost community events Monona Terrace puts on each year.
"We exist for our customers and our community," McManners said. "And it has been an incredible honor to serve both. I'm proud of our amazing staff and of the incredible events we host and create. And grateful for a community that values our contributions to Madison, Dane County, and Wisconsin."
Prior to working at Monona Terrace, McManners spent 20 years managing regional shopping malls throughout the Midwest. He has served on the Board of Directors for the International Association of Venue Managers (IAVM), the Convention Center Council and also as IAVM's representative to the National Fire Protection Association.  In 2018, he was honored by IAVM for his contributions to the industry.
A nation-wide search process for McManners' replacement is underway.
2019 CSM of the Year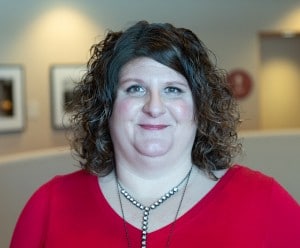 Congratulations to Michelle Marx, Monona Terrace event coordinator extraordinaire, for winning the 2018 Convention Services Manager of the year award from the Event Service Professionals Association!
2018 InBusiness Magazine Executive Choice Award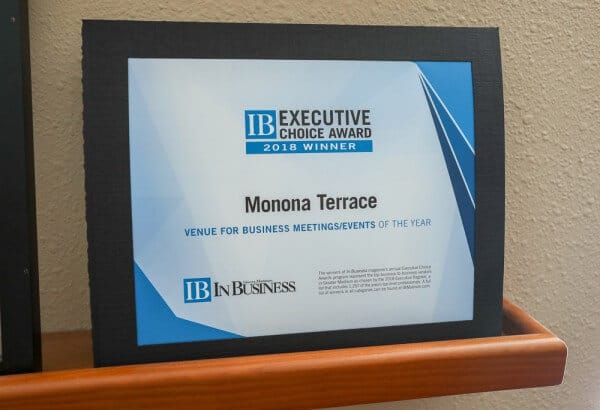 Monona Terrace has been awarded the IB Executive Choice Award for best "Venue for Business Meetings/Events of the Year" for 2018. This is the third year in row that we have taken top honors in this category. Thank you to our customers, clients, and friends.
2018 MPI Wisconsin Hall of Fame recipient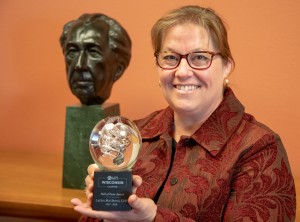 Congratulations to our Laura MacIsaac, CMP - this years MPI Wisconsin Hall of Fame recipient! Laura joined MPI in 2000 and has made outstanding contributions to the chapter and profession every year. Laura served on the MPI Wisconsin Chapter Board of Directors from 2004 to 2008 and has continued to serve their members in volunteer roles every year since. In 2016 she was honored with the Meetings Industry Advocate Award, in 2008 as Supplier of the Year and has served as a member of many committees earning the Team of the Award. Please join us to help recognize and celebrate Laura's contributions to the MPI Wisconsin Chapter!
Monona Terrace Executive Director Receives Prestigious IAVM Award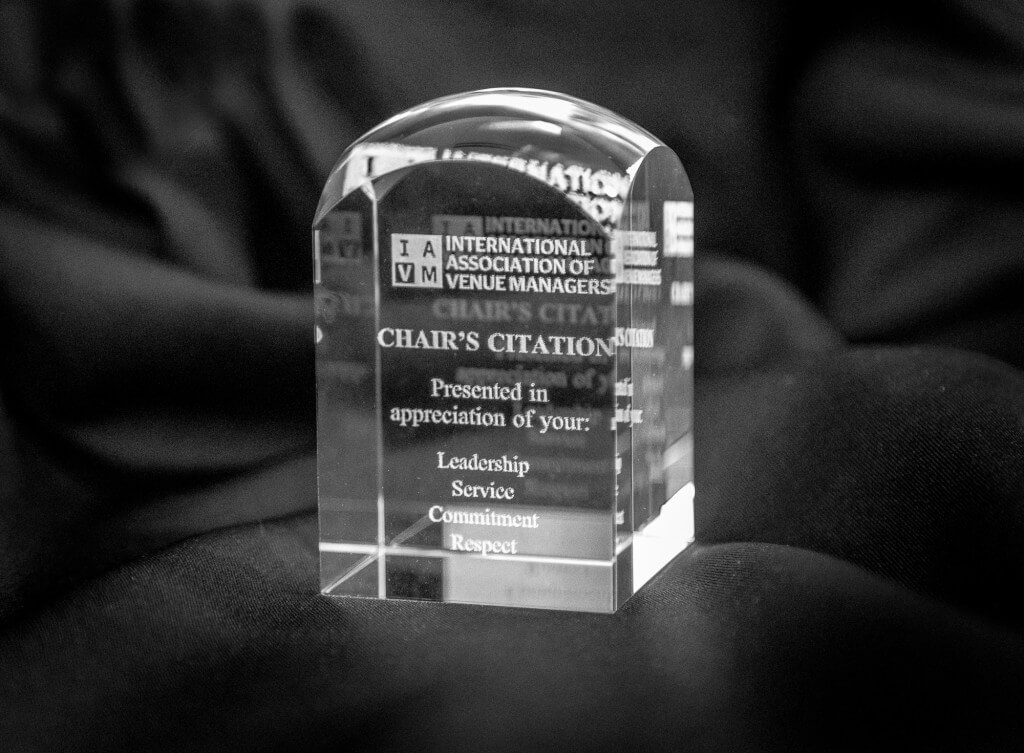 FOR IMMEDIATE RELEASE
July 27, 2018
MEDIA CONTACT: Fran Puleo
(608)261-4011
MONONA TERRACE EXECUTIVE DIRECTOR RECEIVES
PRESTIGIOUS IAVM AWARD
Madison, WI – Monona Terrace Community & Convention Center Executive Director, Gregg McManners, was honored with a Chair Citation at the International Association of Venue Managers International Conference in Toronto, Canada. The Citation is designed to recognize the extraordinary contributions of individuals, who personify the IAVM commitment to inspire leaders, build expertise and create connections for life. The award recognizes individuals who bring great distinction to the industry and help the association achieve its mission to educate, advocate for, and inspire venue professionals.
Upon presentation of the award, IAVM Chair, Doug Booher, noted Gregg's 16-year membership within the association and his six years in leadership positions including serving on the Board of Directors and the Life Safety Council. He concluded, "This past year when I was constituting a real estate task force and needed another calm, methodical, and inquisitive mind to round out the group, Gregg immediately came to mind. After a quick explanation, Gregg readily agreed to assist the association once again, bringing his unique blend of approach and experience to bear to the great benefit of International Association of Venue Managers. Thank you, Gregg for your distinguished service to IAVM."
The association's leadership dinner was held at the National Hockey League Hall of Fame on Sunday evening, July 22nd.
Monona Terrace hosted 680 events in 2017 resulting in over $48 million in economic impact for the community. In addition, the center produces and sponsors free or low cost community events that serve 45,000 people each year. The Frank Lloyd Wright-designed facility has a mission to deliver an exceptional and inspirational experience.
For additional information, visit mononaterrace.com or call (608) 261-4000.
####
Monona Terrace Sustainability
We are proud to share that the sustainability efforts and achievements of Monona Terrace were featured in the summer 2018 print and digital issue of Midwest Meetings magazine. (Please note the navigation is left to right in the article.)
Hilton Embassy Suites Submitted for Approval
From the Office of the Mayor
For Immediate Release
Contact: Natalie Erdman-Planning and Community and Economic Development
608-266-4635
George Austin-Project Director
608-692-6398
Beitler Real Estate Services Submits Hilton Embassy Suites to the City of Madison for Approval for the Judge Doyle Redevelopment Project in Downtown Madison
Beitler Real Estate Services, the City's development partner on the Judge Doyle Project redevelopment on Blocks 88 and 105 in downtown Madison, has submitted the Hilton Embassy Suites as the brand and Aimbridge Hospitality as the operator of the new hotel to be built on Block 105 on the current site of the City's Government East garage. Under the terms of the Development Agreement executed in July 2016 between the City and Beitler, the Common Council must approve the hotel brand and operator. That agreement requires that the hotel flag be an appropriate and credible brand with a national sales force and reservation systems, and have an experienced hotel operator reasonably acceptable to the City and the Developer.
In submitting the brand and operator for the new hotel to the City, J. Paul Beitler, President of Beitler Real Estate Services LLP, stated, "The submittal of the hotel brand and operator for City approval is the first step in the process to negotiate and execute actual franchise agreements with Hilton and an operating agreement with Aimbridge."
The Embassy Suites by Hilton is a national brand offering many full-service attributes without the full service hotel costs. It provides a platform for a wide range of guests and for Monona Terrace Community and Convention Center visitors who stay for several nights. The proposed 253-room Embassy Suites Downtown Madison would include the brand's signature amenities, including a free made-to-order breakfast and two-hour complimentary evening reception with snacks and beverages, free Wi-Fi and comfortable guest rooms with a living area and bedroom. Larger hotel amenities will consist of meeting rooms, state-of-the-art fitness center featuring cardio equipment and an indoor heated pool.
Aimbridge Hospitality is one of the largest independent management companies in the United States and currently manages approximately 700 hotels / 85,000 rooms. Aimbridge's staff and executive team members are very experienced in the industry and the company is the largest operator of the Embassy Suites brand, and manages several locations with convention center aspects to the hotels.
Mayor Soglin stated, "The City of Madison has worked for the past decade to site a new hotel at this location to serve Monona Terrace. We are pleased that the Beitler team has addressed the City's requirements to select a hotel flag and brand to complement, enhance and attract additional conventions to Monona Terrace."
Deb Archer, President of the Greater Madison Convention and Visitors Bureau commented, "We are pleased to see this important project move forward. The number of rooms is key to supporting existing and attracting new conventions and events to Monona Terrace and the city. We look forward to learning more details about the hotel in the days ahead."
Gregg McManners, Executive Director of the Monona Terrace Community and Convention Center, added, "We are excited to add another nationally recognized flagship hotel to Downtown Madison close to Monona Terrace. We look forward to hearing more details about the rooms, meeting space and guest amenities."
This announcement follows the start of the first phase of the redevelopment project, the construction of the new 620-car underground Judge Doyle Garage on Block 88 in Downtown Madison. The garage will replace the City's 60-year old Government East above ground garage on Block 105. Upon the completion of the new garage in February 2019, the Government East garage will be demolished. Construction of the new hotel could begin in the spring of 2019.
The Judge Doyle project is an important city initiative to continue the revitalization of Madison's downtown and add new tax base to the City. It is located on a two-block area encompassing Block 88, behind the Madison Municipal Building, and across South Pinckney Street on Block 105, the current site of City's Government East parking garage. The project will unite the vibrant Capitol Square and the Monona Terrace Community and Convention Center with a significant mixed-use development project comprised of commercial, hotel, residential, retail and restaurant use combined with public parking and bicycle facilities. The public garage is the first element of the two-block redevelopment, and will lead the way for a second phase of private development to follow, estimated at $175 million in total, to be developed by the City's private development partner in the Judge Doyle project, Beitler Real Estate Services of Chicago.
The history of the project can be found on the Judge Doyle website at:
www.cityofmadison.com/planning/judgedoylesquare/.
2017 AWARDS AND RECOGNITIONS
Monona Terrace Community and Convention Center is proud to announce its awards and recognitions received in 2017 both regionally and nationally:
In Business Magazine Executive Choice Award winner for Best Venue for Business Meetings/Events, as selected by members of the IB Executive Register.

The 2017 Prime Site Award by Facilities & Destinations magazine, a national publication. This was the fifteenth straight year Monona Terrace has received this award.

The 2017 People Love Us on Yelp award for the positive ratings and reviews received in the past year on Yelp.com.

TripAdvisor 2017 Certificate of Excellence for the consistent achievement of high ratings from travelers.

2017 Certificate of Environmental Leadership from 3Degrees for lowering the carbon footprint by supporting 6,480,000 KWH of renewable energy and 1,180 metric tons of carbon offsets.
Monona Terrace continues to tout its prestigious gold level LEED-EB (Existing Building) certification from the U.S. Green Building Council, and The Wisconsin Forward Award at the Mastery Level. The Forward Award is the state's premier quality award recognition for workplace excellence.
Monona Terrace is a recognized partner site of the Frank Lloyd Wright Trail. Led by the Wisconsin Department of Tourism, the trail is recognized by the placement of the Frank Lloyd Wright Trail signage along the approximately 200-mile route in southern Wisconsin. A Frank Lloyd Wright trail app is available for free download for Android and iOS users.
Born and raised in Wisconsin, Frank Lloyd Wright is widely regarded as America's greatest architect. Wisconsin is home to 41 Wright-designed buildings located throughout the state, the greatest collection of Frank Lloyd Wright sites anywhere in the world. The trail takes travelers on a self-guided architectural tour of nine buildings spread across nine counties, from private houses to public buildings. Signs are located in Richland, Sauk, Iowa, Dane, Jefferson, Milwaukee, Racine and Kenosha counties.
Meg Statz, CMP, Event Services Manager
2016 Spirit of Hospitality Lifetime Award from the Greater Madison Convention & Visitors Bureau
Hello Madison!
Don't forget to experience all the permanent exhibits available to view at Monona Terrace.
The Monona Terrace Rooftop
Place Making Popularizes a Favorite Madison Destination
Madison, WI – The Monona Terrace rooftop has been known to Madisonians over the years as sporting one of the best views in the city, but with little else to offer. Recent enhancements and place making updates have made the location one of Madison's most popular gathering destinations.
Striking blue and yellow umbrellas now cover the numerous tables offering ample shady seating for visitors looking to take in the gorgeous views of Lake Monona and the city skyline. "We wanted to make the rooftop a visitor and community destination appropriate for its prime location, the investment made by the community through the thousands of personal messages memorialized on the tiles located here, and Frank Lloyd Wright's vision to connect the Capitol with the lake," says Executive Director Gregg McManners.
The William T. Evjue Rooftop Gardens are blooming with gorgeous, landscaped bursts of color under the new direction of head landscaper Tony Gomez-Phillips.  Bringing eight years of horticulture experience from Olbrich Botanical Gardens, Tony has begun a major renovation of the Monona Terrace gardens, which cover the rooftop and Olin Terrace. "I'm excited to continue growing the gardens and to connect people with what Frank Lloyd Wright envisioned as an inviting and beautiful community destination. It's important to lay the foundation so this year has been about learning the microclimate and understanding what systems need to be in place in order to create a low-maintenance, sustainable rooftop garden experience. The beauty is already here; hopefully I can add to that and compliment the amazing views of Lake Monona," said Gomez-Phillips. As for the future? Tony has big plans for the layout and water efficiency of the gardens and is currently recruiting volunteer help for early fall. Please contact tgomez@mononaterrace.com for more information.
Now in its full second year, Art on the Rooftop has added a bit of whimsy to the rooftop.  A free exhibition of public sculpture, the exhibit began as an outdoor pilot project in 2014 to help draw more visitors to the rooftop, while showcasing beautiful artwork from regional artists. The 2016 exhibit includes seven works all by different Midwest artists, six are located on the rooftop which will be on display through Nov 2016, and one is installed year round on Olin Terrace, the walkway leading up to Monona Terrace from the State Capitol. The installations, curated by local artist and arts manager David Wells, will showcase new art pieces each year.
The rooftop is also complimented by the Lake Vista Café which offers casual gourmet fare in a comfortable outdoor setting with some of the best views of the city and Lake Monona. The full menu can be seen here.
As the waters just off shore from Monona Terrace serve as the site of the 1967 plane crash that ended the life of Otis Redding, there is a memorial tribute to the great soul singer located on the East side of the rooftop, near the café. And it's a wonderful spot to reflect on the life of the "Sitting on the Dock of the Bay" artist whose career was cut short just as he was entering the mainstream pop music charts.
Parking is available for $5 in the Monona Terrace parking ramp at One John Nolen Drive. For more information, visit or call (608) 261-4000.
The Frank Lloyd Wright designed facility has a mission to deliver an exceptional and inspirational experience.
Save the Date!
See you at the 2nd Annual Madison Mini Maker Faire
- Saturday May 13, 2017.
ABOUT MAKER FAIRE
Maker Faire is the Greatest Show (and Tell) on Earth—a family-friendly showcase of invention, creativity and resourcefulness, and a celebration of the Maker Movement. It's a place where people show what they are making, and share what they are learning.
Makers range from tech enthusiasts to crafters to homesteaders to scientists to garage tinkerers. They are of all ages and backgrounds. The aim of Maker Faire is to entertain, inform, connect and grow this community.

The original Maker Faire event was held in San Mateo, CA and in 2015 celebrated its tenth annual show with some 1100+ makers and 145,000 people in attendance. World Maker Faire New York, the other flagship event, has grown in four years to 600+ makers and 80,000 attendees. Detroit, Kansas City, Atlanta, Milwaukee, Orlando, Pittsburgh, San Diego, Silver Spring, Ottawa, Lisbon, Paris, Rome, Berlin, Newcastle, Hannover, Oslo, Trondheim, Seoul, Singapore, Taipei, Tokyo, and Shenzhen are the home of larger-scale, "featured" Maker Faires. In addition, over 120 community-driven, independently organized Mini Maker Faires are now being produced around the United States and the world—including right here in Madison, Wisconsin.
Maker Faire is supported by Make: magazine and Maker Media.
"Exciting Lineup for Madison's First Maker Faire!"
Madison, WI – The Greatest Show and Tell on Earth is coming to Madison! The first-ever Madison Mini Maker Faire is scheduled for Saturday, May 14, 2016 from 10am – 5pm at Monona Terrace Community & Convention Center and on Martin Luther King Jr. Blvd. A fantastic showcase of over 75 makers and presenters will be sharing their talents at the event. See the list of makers here! Also enjoy performances at two stages located throughout the event, including an outdoor pedal powered stage which will feature music making at its finest from the UW Madison Electronic Music Club, The Sigourney Weavers, Black Star Drum Line, The Fauxtons, Mascot Theory, and Lucas Cates. A special explosive, musical show by national Maker Faire performers Eepy Bird, a.k.a. the Coke & Mentos Guys, will take place on the rooftop at 2pm. Workshops, aerialist performances and other fun activities will take place throughout the day.
Patrons can enjoy the free Maker Faire area (no ticket required) on Martin Luther King Jr. Blvd., adjacent to the Saturday farmers market. Then, purchase tickets to the main event on Eventbrite or at the door, $10 adults, $5 kids 5-11. Ages 5 and under are free.
Maker Faire is a family friendly showcase of invention, creativity and resourcefulness, and a celebration of the Maker movement. It's a place where people show what they are making, and share what they are learning. "Make, create, craft, recycle, build, think, play and be inspired by celebrating arts, crafts, engineering, food, music, science and technology." Makers range from tech enthusiasts to crafters to homesteaders to scientists to garage tinkerers of all ages and backgrounds. The aim of Maker Faire is to entertain, inform, connect and grow this community.
The Madison Mini Maker Faire is proudly sponsored by Zendesk, Tormach, Make Magazine, Glassroots, Wisconsin Public Radio, Arts Wisconsin, Madison Arts Commission with additional funds from the Wisconsin Arts Board, The Evjue Foundation, Design Concepts, Isthmus Publishing and Overture Center. For information on sponsorship, visit http://makerfairemadison.com/sponsor/. Follow Madison Mini Maker Faire on Twitter @MakerFaireMdsn and on Facebook/makerfairemadison. Madison Mini Maker Faire is independently organized and operated under license from Maker Media, Inc.
For additional information visit makerfairemadison.com
Laura & Sanjay's Indian Fusion Wedding
03/19/2016
Laura and Sanjay had a beautiful Indian fusion wedding and reception at Monona Terrace. They had a traditional Indian wedding with a Western style reception afterwards. Check out the fantastic photos captured by Ueda Photography
Troy & Katie's Fall Wedding
Troy and Katie had a beautiful fall wedding and reception at Monona Terrace. Their goal was for a traditional look, but they also kept things personal with some decorations and style. Take a look at the amazing photos captured by Maison Meredith Photography!