How we will safely help orchestrate your incredible: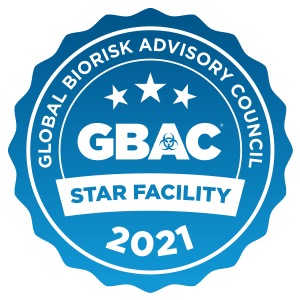 Monona Terrace Community and Convention Center announces that it has achieved Global Biorisk Advisory Council® (GBAC) STAR™ accreditation, the gold standard for prepared facilities. Under the guidance of GBAC, a Division of ISSA, the worldwide cleaning industry association, Monona Terrace has implemented the most stringent protocols for cleaning, disinfection and infectious disease prevention in its facility.
As the cleaning industry's only outbreak prevention, response and recovery accreditation, GBAC STAR™ helps organizations establish protocols and procedures, offers expert-led training and assesses a facility's readiness for biorisk situations. The program verifies that Monona Terrace implements best practices to prepare for, respond to and recover from outbreaks and pandemics.
"GBAC STAR accreditation empowers facility owners and managers to assure workers, customers and key stakeholders that they have proven systems in place to maintain clean and healthy environments," said GBAC Executive Director Patricia Olinger.
To achieve GBAC STAR™ accreditation, Monona Terrace was required to demonstrate compliance with the program's 20 core elements, which range from standard operating procedures and risk assessment strategies to personal protective equipment and emergency preparedness and response measures.
"This accreditation demonstrates that we have strict safety protocols in place, are prepared, and committed to operating our facility safely for our employees and guests," said Monona Terrace Executive Director Connie Thompson.
Learn more about GBAC STAR accreditation at www.gbac.org.
Monona Terrace Community and Convention Center Coronavirus (COVID-19) Information:
Face coverings are no longer required in public indoor spaces in Dane County and Madison due to steadily decreasing COVID-19 case rates. Monona Terrace actively follow the Centers for Disease Control (CDC) for Business and Employers recommendations, and consults with Public Health Madison & Dane County and the Wisconsin Department of Health Services.
We follow CDC cleaning and disinfecting guidelines and have enhanced all of our cleaning and disinfecting procedures to include:
Touch-free hand sanitizer dispensers are located at key points throughout the building.


All frequent touch-points are disinfected

multiple times per day

with EPA approved sanitizers. Touch-points include stair and escalator handrails, door handles, door push bars, elevator and ATM buttons, house phones, counters, toilets, public area tables and chairs and vending machines.


Restrooms are regularly and thoroughly cleaned and disinfected during event hours and overnight. Our restrooms have touch-free soap dispensers, water faucets and paper towel dispensers.

Audiovisual equipment will be cleaned and disinfected after each use.


Our cleaning staff has received COVID-19 hygiene and safe practices training and are certified Global Biorisk Advisory Council ® (GBAC) technicians. Customer Service staff wear face coverings and are instructed to stay home if they don't feel well or if they may have been in contact with someone with COVID-19. Signs are posted to remind staff of hygiene and safety protocols.
For more information on COVID-19 please see:
Madison and Dane County Public Health
Información sobre el Coronavirus (COVID-19) y el Centro Comunitario y de Convenciones de Monona Terrace:
Ya no se requiere el uso de coberturas faciales en los lugares púbicos bajo techo  en el Condado de Dane y en Madison debido a la disminución constante del porcentaje de casos de COVID-19. El Monona Terrace sigue activamente las recomendaciones de los Centros para Control de Enfermedades (CDC por sus siglas en inglés) para Negocios y Empleadores, y consulta con Salud Pública de Madison y el Condado de Dane y el Departamento de Servicios de Salud de Wisconsin.
Seguimos las pautas de limpieza y desinfección del CDC y hemos mejorado todos nuestros procedimientos de limpieza y desinfección al incluir:
Los dispensadores de desinfectante de manos sin contacto que están ubicados en puntos clave en todo el edificio.
Todos los puntos de contacto frecuentes se desinfectan varias veces al día con desinfectantes aprobados por la EPA. Los puntos de contacto incluyen pasamanos de escaleras y escaleras mecánicas, manijas de puertas, barras de empuje de puertas, botones de elevadores y cajeros automáticos, teléfonos de la casa, mostradores, baños, mesas y sillas de áreas públicas y máquinas expendedoras.
Los baños se limpian y desinfectan minuciosamente y con regularidad durante las horas del evento y durante la noche. Nuestros baños tienen dispensadores de jabón sin contacto, grifos de agua y dispensadores de toallas de papel.
El equipo audiovisual se limpiará y desinfectará después de cada uso.

Nuestro personal de limpieza ha recibido el entrenamiento acerca de la higiene y prácticas de seguridad relacionadas con el COVID-19 y son técnicos certificados del Global Biorisk Advisory Council ® (GBAC). El personal de servicio al cliente usa mascarilla y tienen instrucciones de permanecer en casa si no se sienten bien o si hubiesen podido estar en contacto con alguien que tenga COVID-19. Tenemos carteles publicados para recordarle al personal de los protocolos de higiene y seguridad.
Para más información acerca de COVID-19 por favor vea:
Madison & Dane County Public Health