The Frank Lloyd Wright designed Monona Terrace Community and Convention Center is located in the heart of Madison's vibrant downtown on the shore of Lake Monona, two blocks from the Capitol. This spectacular multilevel structure features public promenades, meeting rooms with striking lake views and the attached Hilton Madison Monona Terrace. Gracing the rooftop are 68,000 square feet of gardens that may be reserved for events, in addition to the Lake Vista Café, serving light gourmet fare in warm weather months.
For media inquires please contact Kristen Durst (608) 261-4011 or kdurst@mononaterrace.com
Latest News
Press Releases and other good news
Press Releases and other good news
PROMOTIONAL & NEWSWORTHY
Photographs
The images on these pages are to be used for non-commercial purposes and must be used for promoting your event at Monona Terrace, tourism promotion, media coverage of Monona Terrace programs, and educational purposes only.
LEARN AND EXPLORE
Annual Reports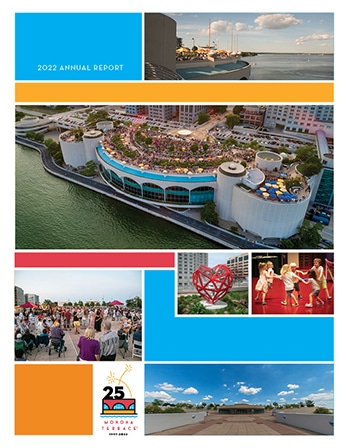 2022 Annual Report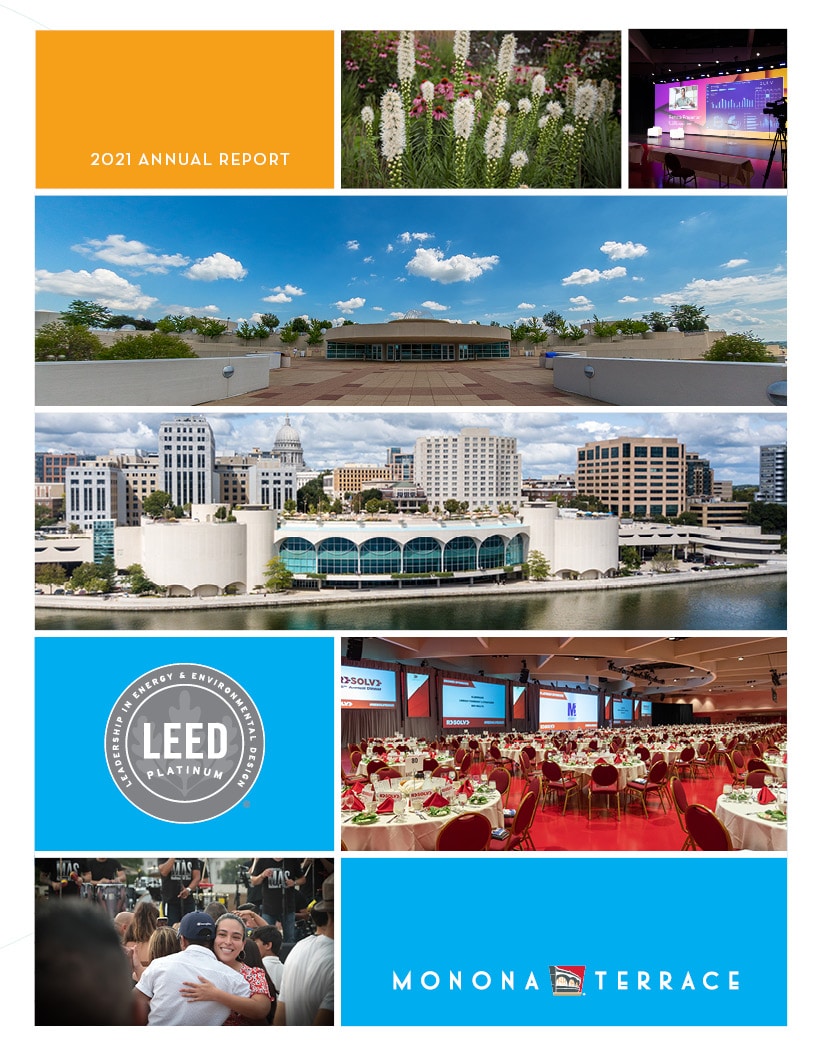 2021 Annual Report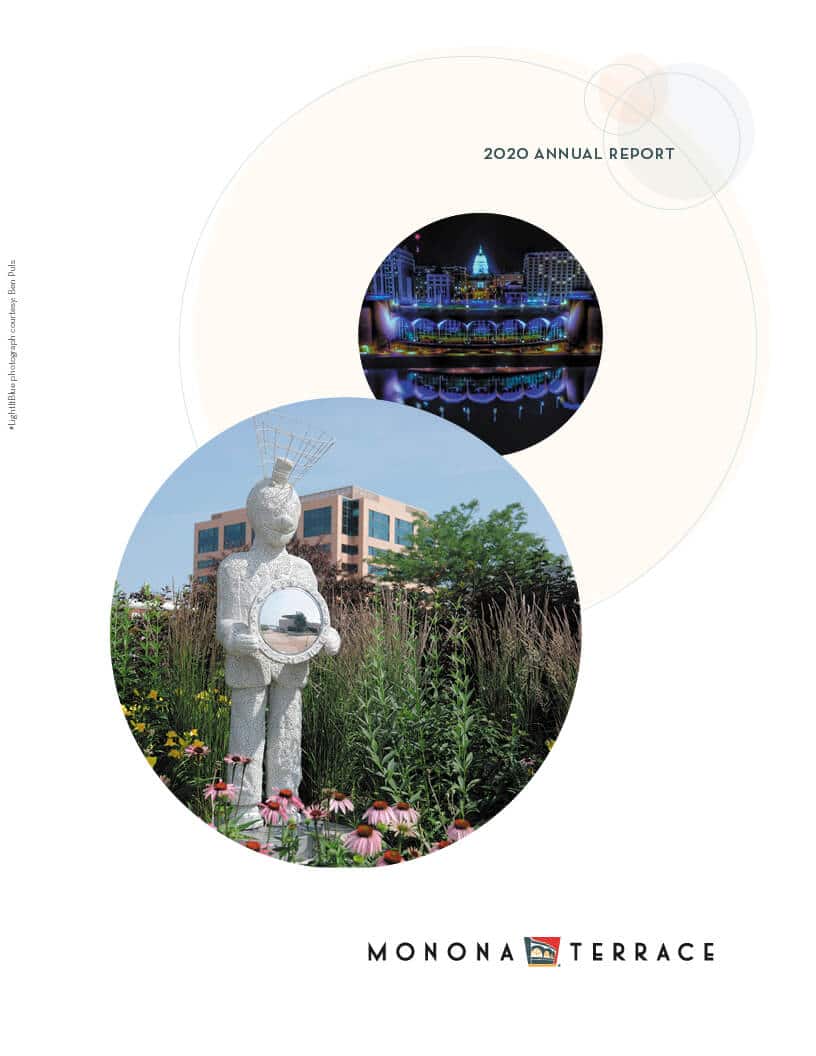 2020 Annual Report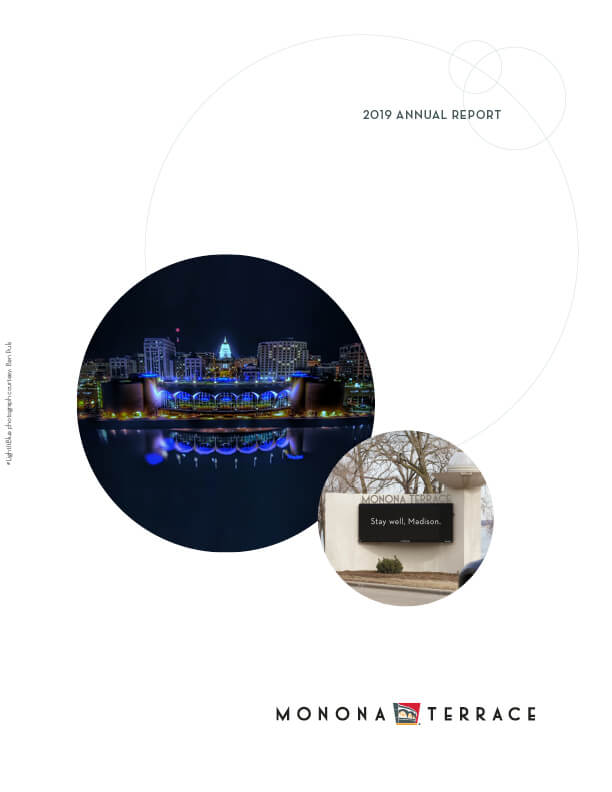 2019 Annual Report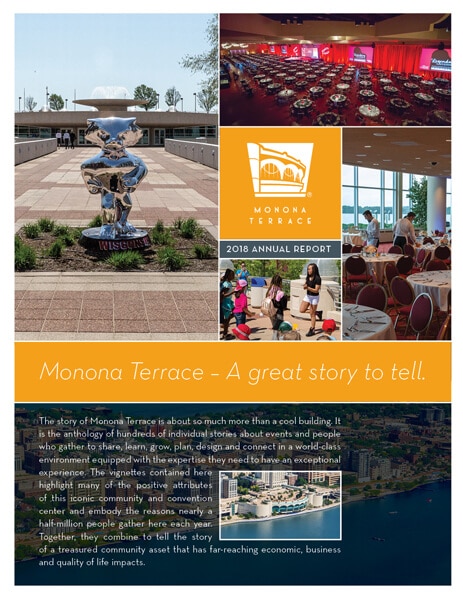 2018 Annual Report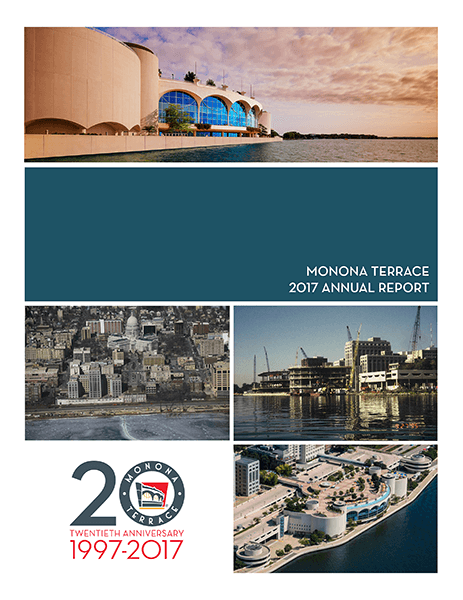 2017 Annual Report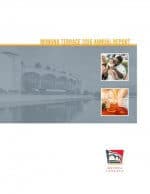 2016 Annual Report
2015 Annual Report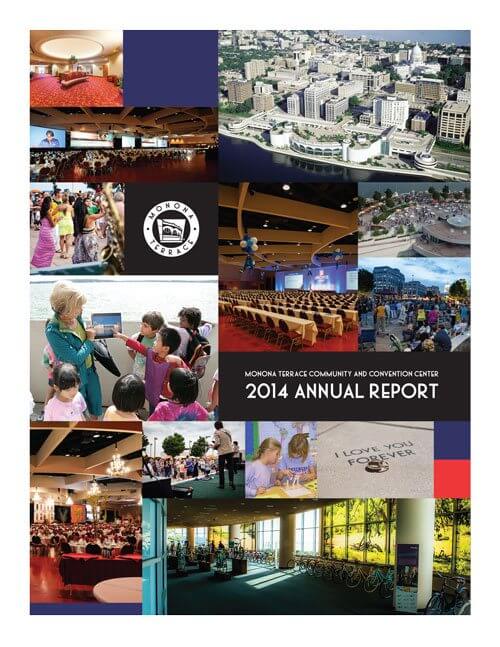 2014 Annual Report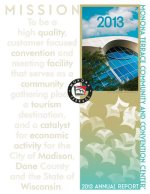 2013 Annual Report