EVERYTHING YOU NEED
Convention and Meeting Services
Imagine a 250,000 square-foot, multi-level convention center surrounded by curving, geometric forms that converge with the breathtaking beauty of the natural environment. Spectacular glass vistas that accent flexible meeting and exhibition spaces. Dedicated staff that ensure that every detail is covered – from concept to execution. And all of it in the epicenter of one of the Midwest's most vibrant and inspiring communities.
For more information download our comprehensive services guide and equipment list.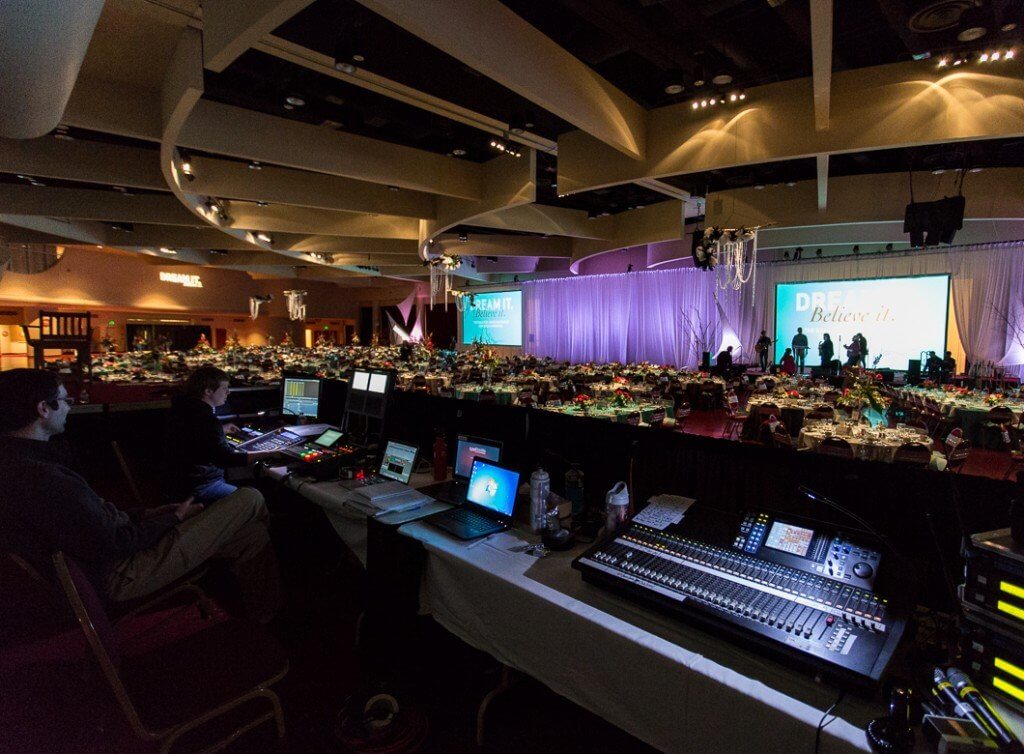 ELECTRIC, WIFI, & MORE
Exhibitor Services
From set-up to tear-down and everything in between, Monona Terrace offers a full range of exhibitor services to ensure your event runs smoothly. If there is something specific needed for your event, your Event Coordinator will work with you to find a solution.
Please review our TERMS & CONDITIONS before ordering your services online or printing an exhibitor form to send in.
Here is a partial list of amenities enjoyed at Monona Terrace:
Wireless Internet Access
Courtesy In-House Phones
Food and Beverage Service
Telephone and Electrical Services
Audiovisual and Sound Services
Event/Facility Security
Guest Service Greeters
Badge Checkers
Internal Event Posting Monitors & Outdoor Marquee
Coat/Luggage Check
Baby Changing Facilities
Ample Restrooms on All Levels
ATM Machine
Concessions