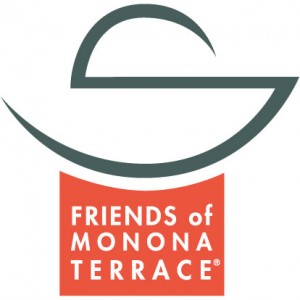 Statement of Purpose
As a non-profit partner of Monona Terrace, Friends of Monona Terrace is committed to enhancing the public perception of Monona Terrace as a valuable asset for all residents and visitors. By becoming a member, you have the opportunity to support these goals and ensure that Monona Terrace will continue to serve Madison and surrounding communities. Our purpose is to acquire funds through generous donations that make our free and low cost programs possible.
Join Us!
Click on the membership links below to become a Friends of Monona Terrace member online.
Membership levels:
Friend ($40)
Newsletter and a Friends of Monona Terrace pin
Friends & Family ($80)
Newsletter, a Friends of Monona Terrace pin, and a Monona Terrace tour for two
Contributor ($150)
All benefits listed above plus: $10 Lake Vista gift certificate, and reciprocal membership to other Wright sites
Fellowship ($250)
All benefits listed above plus: $25 gift certificate to the Monona Terrace gift shop and two tickets to the annual volunteer field trip with an art & architecture itinerary
BECOME A MEMBER BY MAIL
Please mail this form to:
Friends of Monona Terrace, P.O. Box 91, Madison, Wisconsin USA 53703-3468
BECOME A MEMBER BY PHONE
Our office is staffed on a part-time basis.
If you find we are not in, please leave a message and we will call you back as soon as possible.
Telephone: (608) 261-4000