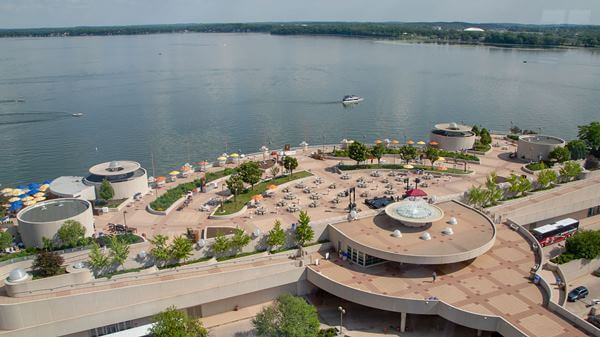 Questions to ask before booking your event
Booking an event requires careful attention to detail and a foundation of knowing what you require from the venue you would like to rent. But sometimes, the most obvious questions can be the ones we forget to ask. Lucky for you, we've answered every question big or small.
Below are the top five questions you should ask a venue before booking your event at your venue of choice.
Exactly what type of event are you having?
Small or large guest list, formal or casual, catered or not, (will cleanup be necessary?) these are details that affect whether a space is right for you. Location is just one piece of the event-planning puzzle. We're here to attend to every detail, which we cover in our Special Occasions Guide.
Can the venue handle the number of guests? What if fewer or more show up?
It's always smart to have a little more space than you think you'll need, and always remember to consider guest accommodations before and after the event. Not only is Monona Terrace designed to meet the spatial demands of today's convention, trade show, wedding, and meeting planners, there are nearly one thousand hotel rooms and numerous restaurants within walking distance.
Can you service an entire wedding?
Weddings involve lots of moving parts. The service, the reception, the flowers and food. Lakeside view or indoors. Let us make your day perfect. You can explore everything from table linens to drones with our FAQ Guide and Wedding Brochure.
What about venue food and drink?
For most of us, food is high on the list of important elements when considering a venue.
Monona Catering is the award-winning, exclusive caterer of Monona Terrace Community and Convention Center. Everything is taken care of in-house for your convenience. Focused on sourcing local and sustainable food, environmental leadership, and attention to our guests, whether you are planning a wedding, convention, or special event, our menus provide the highest quality food, beverage, and service possible.
Does the venue provide audio/visual services (A/V) or WiFi, and what does it cost?
You found a venue you like – but will your event be able to run within it? Don't forget to ask about the little details, like lighting and WiFi.
From set-up to tear-down and everything in between, Monona Terrace offers a full range of exhibitor services to ensure your event runs smoothly. Electric and WiFi are just the beginning of what we can offer. We're poised to handle everything from a simple lecture with a lectern and microphone to the most complex and engaging setups.
For more information on our telecommunications, lighting, sound, video services, and in-house equipment inventory, download our comprehensive services guide and equipment list.
Want to see for yourself? This is a sample of what Monona Terrace can do for you as we help orchestrate your incredible."