BUTTERFLY EXPLORATION AT OLBRICH GARDENS
Butterflies are an essential part of plant growth. They pollinate our favorite plants and help to grow the food that we eat. Learn more about their life cycle, how they pollinate, and where to find them in a garden with the Olbrich Garden's staff. We will talk about which butterflies are native to Wisconsin and what they need to thrive here. You can even learn how to feed butterflies at home!
Olbrich Gardens Activity Sheet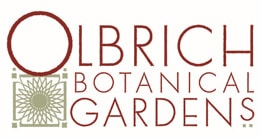 Organization's website: olbrich.org
originally presented August 12, 2020
THE PHYSICS EXPERIENCE
Physics is the study of how things move, interact, and exchange energy. The Physics Experience (TPX) show is a fast-paced, engaging educational program, filled with demonstrations that help people understand the world around them, while having fun! TPX is based on The Wonders of Physics (TWoP) program from UW-Madison. Since 1984, TWoP has educated and entertained thousands of schoolchildren, families, and the general public.
Mike Randall is the President of TPX, and former TWoP Senior Outreach Administrator. He has over ten years' experience in aerospace, military and industrial research; and over twenty years in formal and informal STEM education.
Kids in the Rotunda Activity Sheet
Organization's website: thephysicsexperience.com
Originally Presented July 22, 2020
---
WISCONSIN DELLS SINGERS AND DANCE TROOP – HO-CHUNK NATION
Learn about and celebrate Native American culture with traditional Ho-Chunk Nation songs and dances passed down from generation to generation. See and learn about the rich history of the Ho-Chunk as they share a piece of their culture and heritage through music and ceremonial dress (regalia).
Kids in the Rotunda Ho-Chunk Singers and Dancers Worksheet
Originally Presented July 22, 2020
---
DANCE, FIGHT, SING: THE ART OF CAPOEIRA
presented by RAIZES DO BRASIL CAPOEIRA MADISON
Capoeira is a Brazilian art form that fuses self-defense, dance, music and acrobatics. In this demo we will show you the basic moves, some high flying kicks, teach you a song in Portuguese and even a little bit of history.
Kids in the Rotunda Activity Sheet   
Originally presented July 1, 2020
Organization's website: capoeiramadison.com
---
INTERACTIVE COMEDY MAGIC
with JAMES THE MAGICIAN
James the Magician performs an interactive comedy magic show. James's magic has won several awards over the years for his humor and for his skill as a magician. James believes that joy is contagious, and the best part of performing is the reciprocal relationship between the audience and himself.
Originally performed June 24, 2020
Kids in the Rotunda Magic Activity Sheet
Performer's website: JamesTheMagician.com
HIP-HOP: PAST, PRESENT, AND FUTURE
PRESENTED BY URBAN COMMUNITY ARTS NETWORK, INC.
Take a journey into the cultural and musical history, in chronological order, presented by Mark "Shah" Evans and Pacal "DJ Pain 1" Bayley.  This presentation features photos, live DJ demonstrations and lots of music.
Kids in the Rotunda Hip-Hop Activity Sheet
Organization's website: http://ucanmadison.org
Recorded June 17, 2020.
Note: Due to Copyright restrictions the audio of "Push It" by Salt-n-Pepa has been removed.
DJ PAIN 1 Interview
by Kids in the Rotunda