Other Things to See
at Monona Terrace
REMEMBERING A LEGEND
Otis Redding Memorial
A memorial dedicated to celebrated soul singer Otis Redding is located in the William T. Evjue Rooftop Garden on the Monona Terrace rooftop. On December 10, 1967, Otis Redding died in a plane crash in Lake Monona, just off shore from where Monona Terrace stands today. The memorial is open to the public during the warm weather months and on December 10 each year, weather permitting.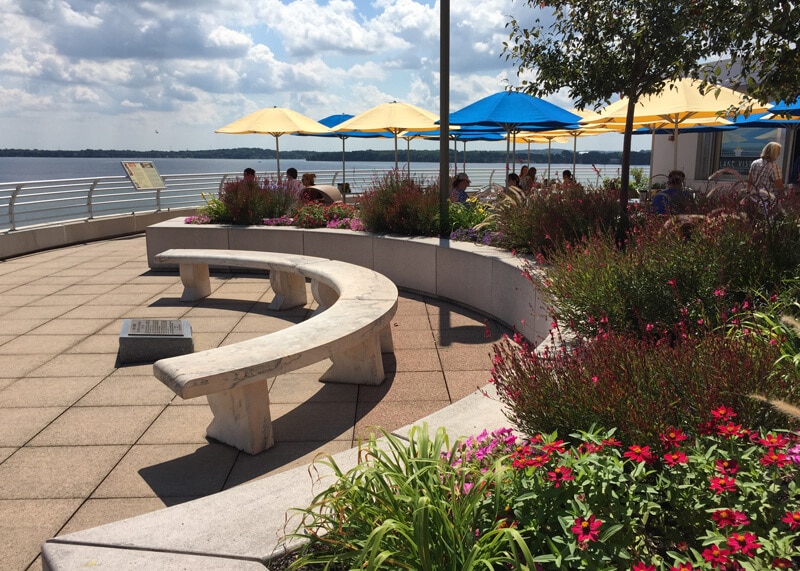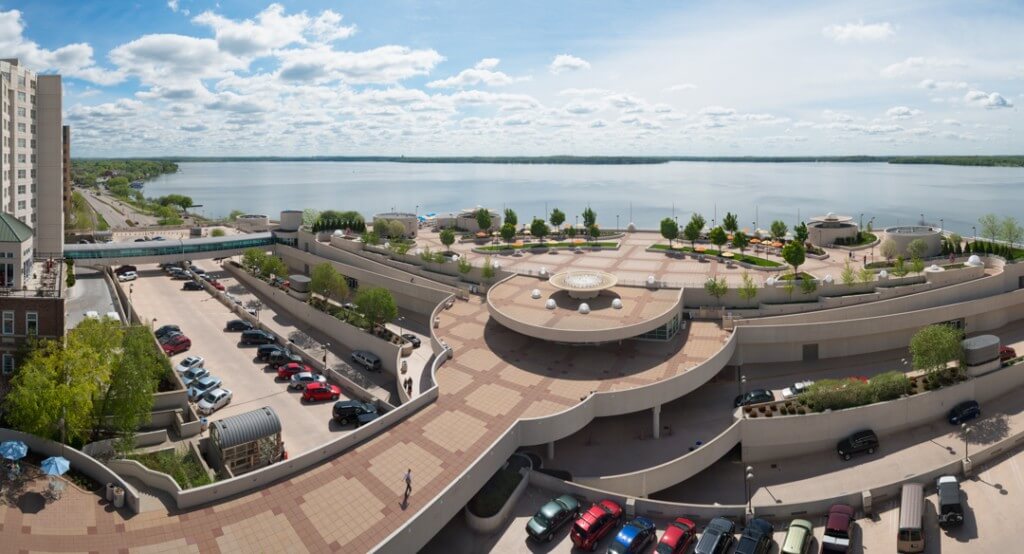 EXQUISITE PANORAMIC VIEWS
William T. Evjue Rooftop Gardens
With a panoramic view that encompasses Lake Monona, the State Capitol and the near east and west sides of Madison, the Rooftop Garden is the crown jewel of Monona Terrace. In addition to exquisite trees, plants and foliage, the garden features a seasonal concession café. The garden is open Sunday through Thursday from 8:00 a.m. to 10:00 p.m., and Friday and Saturday from 8:00 a.m. to midnight. For the safety of our guests, the garden is closed during inclement weather. Call 608.261.4000 between 8:00 a.m. and 5:00 p.m. to find out if the rooftop is open for visitors.
CELEBRATE LEADERSHIP IN ATHLETICS
The Hall of Fame Room
The vivid colors and character of this 600-square-foot room serve as backdrop for the many commemorative plaques honoring the inductees to the Madison Sports Hall of Fame. These individuals have shown outstanding ability and leadership in athletics. The room comfortably holds 40 people in theatre-style seating and approximately 20 in conference-style seating. The Hall of Fame room may be used at no room rental cost up to three times per calendar year to qualifying Dane county 501(c)(3) educational or charitable organizations. For more information, call 608.261.4000.