Something's different about Monona Terrace in Madison, Wis.
After about a month's worth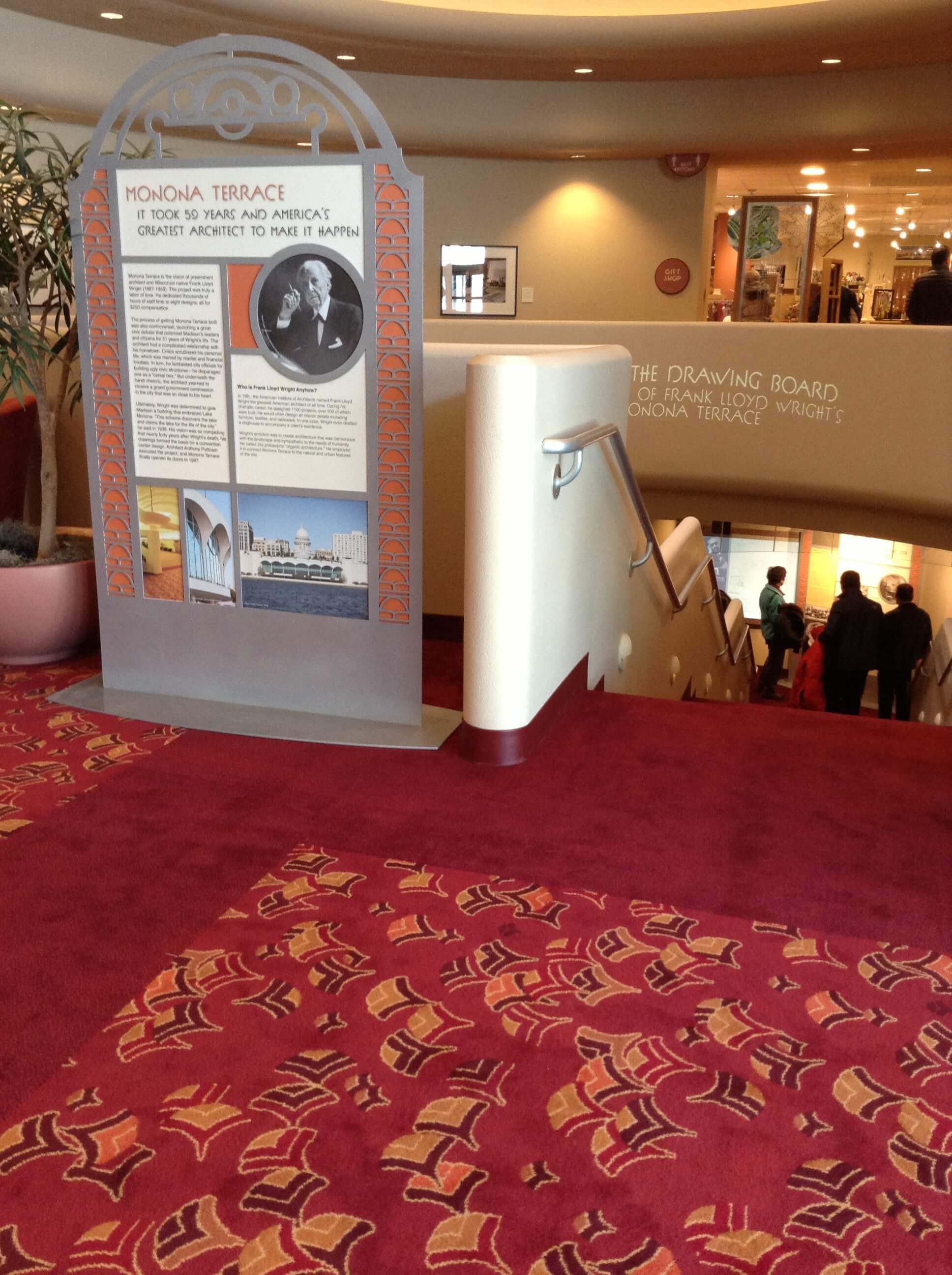 of work, the community and convention center reopened its doors at the beginning of February, welcoming guests to check out its newly renovated features. Many of these updates aren't purely for looks – they offer real advantages for guests who use the venue for events; and all updates kept an eye on sustainability.
So what's changed and how could it positively impact your next event or meeting?
Energy-efficient lighting. Almost 750 light fixtures throughout the building have been replaced with LED lighting. This will provide an estimated 4% decrease in total electrical use and provide even more attractive lighting.  
Museum-quality exhibit.

Monona Terrace has created an exhibit that provides the history of this unique, Frank Lloyd Wright-designed building. In the galley on level three, visitors can get a behind-the-scenes look at the 60-year history that went into turning Monona Terrace from a drawing on paper to an amazing reality. It's a great feature event-goers will be able to enjoy during meeting breaks and downtime.

Work Areas.

New plug-and-play work stations provide convenient tables and comfortable seating areas along the west and south walls of level four. These provide great spots for catching up on email and working in small groups.

LCD Electronic Room Signs.

New LCD room signs will display your event name on a bright, attractive and easy-to-read digital sign. A small detail that will impress attendees.

Environmentally sustainable plumbing fixtures.

Remodeling in all bathrooms offer both aesthetically pleasing and environmentally-friendly updates. These updates will save more than 300,000 gallons of water per year. Backlit mirrors and stylish hands-free faucets create an inviting ambiance.

Redesigned Carpet.

Updated carpeting keeps the unique spirit of its original design complimented by a deeper red hue.

Photo and Poetry Exhibit

. Works by 12 photographers and 11 poets reflect some of the most vivid and iconic places and features in Madison. Visitors from regions outside this area will have the opportunity to explore this lively city. The exhibit runs through September 1, 2014.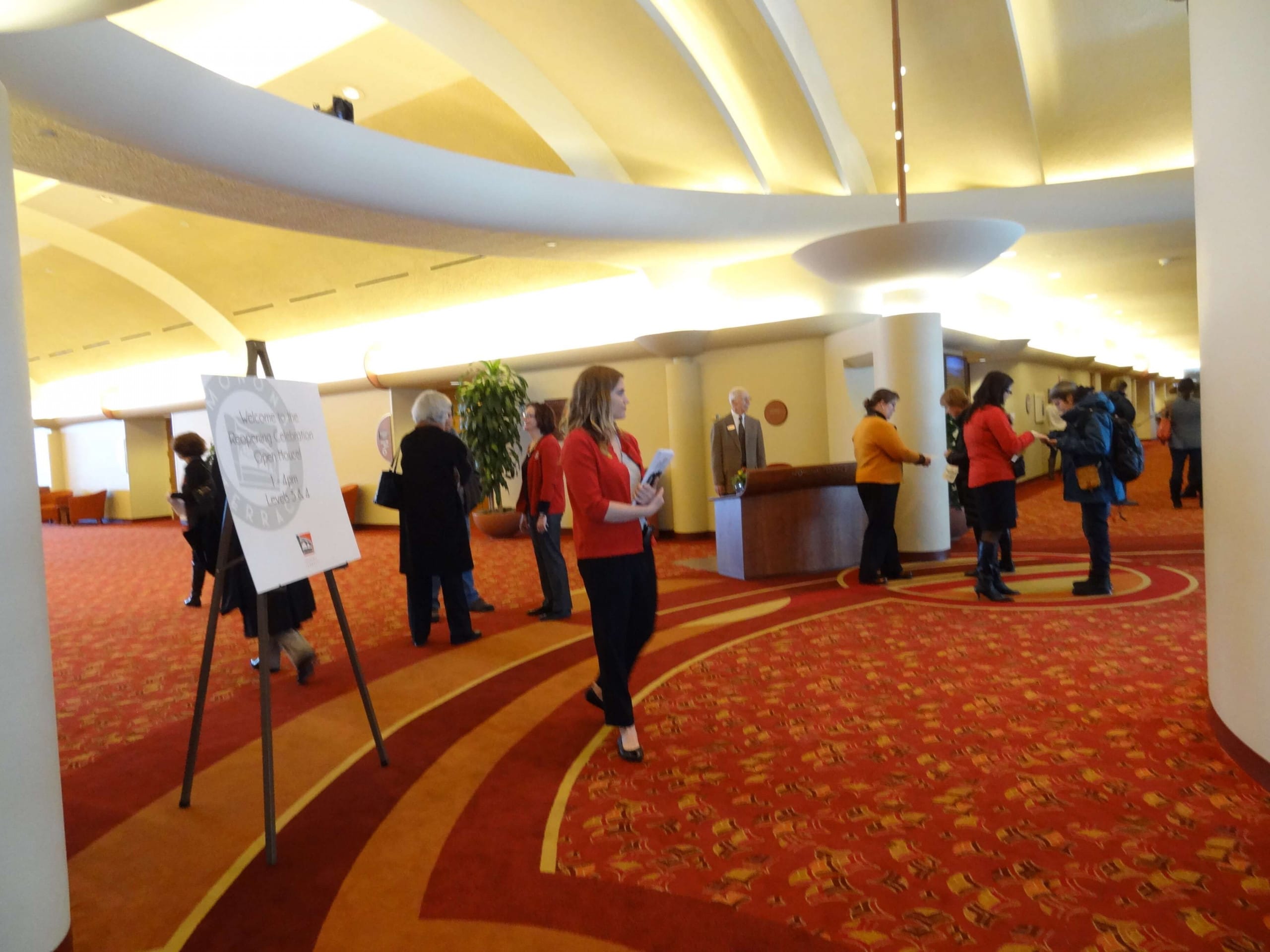 Monona Terrace kept an eye on sustainability throughout the entire renovation process. Almost 85% of all materials removed were reused or recycled. All of the old carpeting is being recycled and its fibers will be used for other products.
The updates to Monona Terrace reflect the venue's desire to continue to provide excellence to meeting planners, guests and event attendees and its commitment to sustainability. To learn more about these great new features and how they will help enhance your event contact Laura MacIsaac, CMP, at 608-261-4016.