---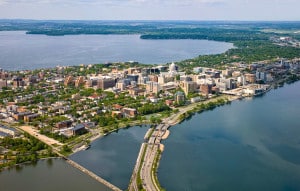 Lake Monona Waterfront – The Design Challenge and What It Took to Get Here
The City of Madison has embarked on a nationwide Design Challenge competition to create a visionary, inclusive and environmentally focused master plan for 1.7 miles of downtown shoreline along Lake Monona that includes Monona Terrace. A panel comprised of people who helped spark interest in this project will discuss the design challenge and what it took to get here.
The panel includes:
Mark Schmitz, Founder and Creative Director of ZEBRADOG Experiential Design Firm
Dave Mollenhoff, Author and Historian
Doug Kozel, Architect and Founding Partner of KEE Architecture
Miles Tryon-Petith, UW-Madison, CEE Water Resources Engineering PhD Candidate
Allen Arntsen, Friends of Nolen Waterfront Board Member and Chair of the City of Madison Ad Hoc Lake Monona Waterfront Committee
Sponsored by American Institute of Architects Wisconsin
---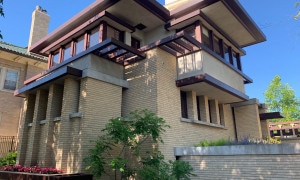 The History and Restoration of Frank Lloyd Wright's Bach House
Presented by Robert "Bob" Hartnett
Frank Lloyd Wright is known for his grand, international designs like the Imperial Hotel in Tokyo and the Guggenheim Museum in New York. But he also designed beautiful and carefully practical small family homes like Emil and Anna Bach's "little dream house" in Chicago, Illinois.
Hartnett will discuss his book, Frank Lloyd Wright's $10,000 Home: History, Design, and Restoration of the Bach House, and share rare building illustrations, maps, intimate family stories, and extensive photographs that offer a distinctive look at the house's history, the people that lived there, and the thoughtful process of its creation, protection, and restoration.
Sponsored by
Wright in Wisconsin
---
Architect Spotlight:
Peter Stutchbury
Peter Stutchbury Architecture has practiced in Australia since 1981. Their work originates from principles of holistic energy management, logical beauty and connection to place.
A lifetime of formative education in the desert of Western NSW has nurtured an understanding of land and sky patterns. "If a building sits astray of place, it relies only on the architecture. Connectivity breeds responsibility."
PSA buildings are responsible to place, people and purpose. This inspires and nurtures exploration and education. Buildings seek origins and reveal unknowns. Projects are logical, serenity enables the mind to dwell – our architecture is in this moment.
This free program is presented in partnership with American Institute of Architects Wisconsin. Continuing education credits are available for AIA members.
---

Architect Spotlight:
Tom Kundig, FAIA, RIBA
Tom Kundig is an owner and design principal of Olson Kundig. Tom has received some of the world's highest design honors, including a National Design Award in Architecture from the Cooper Hewitt Smithsonian Design Museum, an Academy Award in Architecture from the American Academy of Arts and Letters, and an election to the National Academy as an Academician in Architecture. Tom has also received the AIA Seattle Medal of Honor as well as a Distinguished Alumni Award from the University of Washington.
Tom regularly lectures and serves on design juries around the world, and is named in The Wallpaper* 150 as a key individual who has influenced, inspired and improved the way we live, work and travel. Across his diverse body of work in locations around the world, Tom is known for his elemental approach to design where rugged materials are left in raw or natural states to evolve over time with exposure to the elements – and to human touch.
This free program is presented in partnership with American Institute of Architects Wisconsin. Continuing education credits are available for AIA members.
---

Small Spaces, Big Ideas
Presented by Thomas Morbitzer, AIA
Join Morbitzer, partner at AMMOR Architecture LLP for a discussion on how their firm designs and executes twenty-first century living spaces in New York City apartments.
AMMOR Architecture LLP is a New York City based Architecture and Interior Design firm that specializes in custom residential projects and bespoke office spaces. Key words for their work include sensitive, thoughtful, unique, unexpected, bright, and colorful. While those terms may be common in notable design, what makes AMMOR Architecture's work exceptional is that much of it is done in the complex context of New York City coops and condominiums. AMMOR Architecture's designs for decorative objects such as furnishings and rugs have been widely published along with their architecture projects in Dwell+, Interior Design, The Wall Street Journal, and the New York Times.
This free program is presented in partnership with American Institute of Architects Wisconsin. Continuing education credits are available for AIA members.
---

Rural Studio: The Challenges of Sustainable Rural Living
Presented by Andrew Freear – Monday, February 21, 1:00 PM CT
Andrew Freear is the director of Rural Studio at Auburn University. From Yorkshire, England, Freear has lived in rural Newbern, Alabama since 2000, where he runs a program that questions the conventional education and role of architects. His students have designed and built more than 200 community buildings, homes, and parks in their under-resourced community. He is a teacher, designer, builder, advocate, and liaison between local authorities, partners, and students. Most recently, Freear was a Loeb Fellow at Harvard University, received the President's Medal from the Architectural League of New York, and was elected into the National Academy of Design. Photo by Timothy Hursley
This program is presented in partnership with American Institute of Architects Wisconsin.
Continuing education credits are available for AIA members.
---

What We Can Learn Inside Frank Lloyd Wright's Forgotten House
Presented by Nick Hayes- Wednesday, December 15, 1:00 PM CT
When the empty-nesters Nick and Angela Hayes downsized and began restoring the newly rediscovered Elizabeth Murphy House in Shorewood, Wisconsin — the last completed American System-Built Home designed by Frank Lloyd Wright — they began to unearth clues that revealed a fiasco. Hayes' new book "Frank Lloyd Wright's Forgotten House – How an Omission Transformed the Architect's Legacy" (University of Wisconsin Press) tells of their restoration and of a cover up.
Hayes will take viewers on a remote tour using photographs, plans and video of the Elizabeth Murphy House, a 103-year-old 960-square-foot cottage designed by Frank Lloyd Wright, highlighting its Wrightian features and flaws and describing the work he and his wife have done to restore and preserve the historic home.
Sponsored by Wright in Wisconsin
---

50 Lessons to Learn from Frank Lloyd Wright
Presented by Andrew Pielage
Recorded Tuesday, June 22, 2021
Andrew Pielage is an architecture and travel photographer based in Phoenix, Arizona. He has a personal mission to see each of the 431 existing Frank Lloyd Wright structures and capture their beauty through his photography. Pielage will share stories of his travels, and will also discuss the recently published book "50 Lessons to Learn from Frank Lloyd Wright" that features his photography.
Sponsored by Wright in Wisconsin
---

The Power of Place
Presented by Mark Johnson, AIA
Recorded Friday, April 14, 2021
Mark Johnson is Principal Architect of Signal, a firm based in Seattle, Washington. His work with cultural institutions, municipalities, and communities has allowed him to develop a keen eye toward architecture and landscape as a system, and true sustainability of place.
This program is presented in partnership with American Institute of Architects Wisconsin. Continuing education credits available for AIA members.
---

Bringing Nature Into Play
Presented by Max Levy, FAIA
Recorded Friday, April 2, 1:00 CST
Max Levy established his own studio in Dallas in 1984 and has received numerous local, state and national awards for his work. Levy is interested in how architecture can reframe our awareness of nature in ways that offer us restorative moments. He will present projects that bring rainfall, sunlight, and breezes into play architecturally.
This program is presented in partnership with American Institute of Architects Wisconsin. Continuing education credits available for AIA members.
---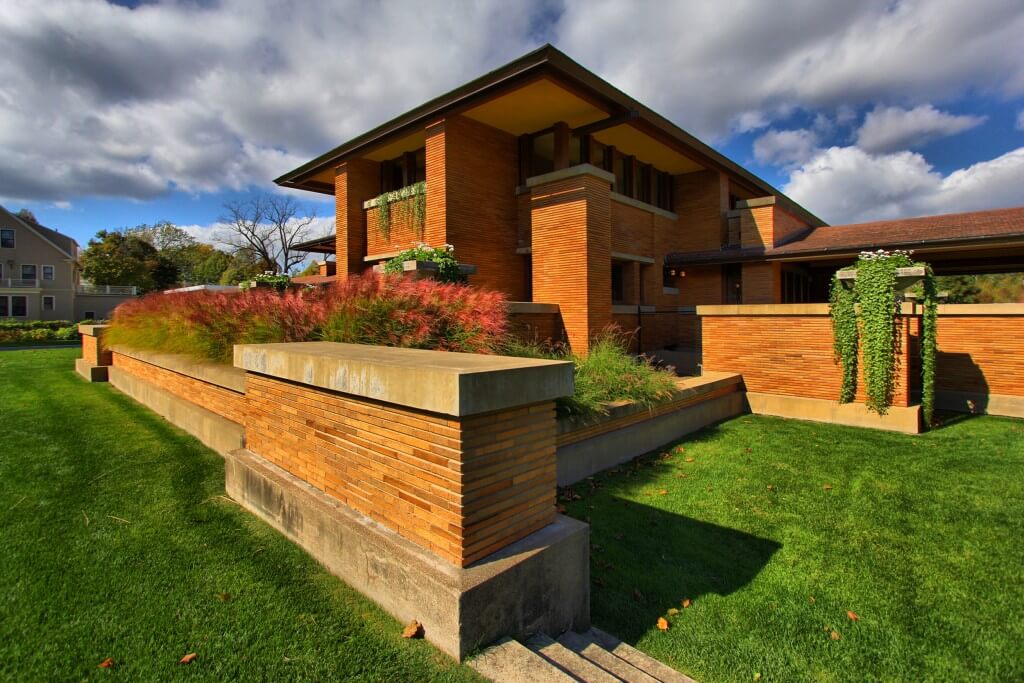 Frank Lloyd Wright in Western New York
Presented by Patrick Mahoney, AIA
Recorded Thursday, February 25, 2021
Mahoney will examine Frank Lloyd Wright's works in western New York from his first commission to the recently completed legacy projects. Wright's Heath and Barton houses were the first to be completed, closely followed by the Darwin D. Martin house and the Larkin Administration Building.  We'll also learn about several designs proposed for construction during Wright's lifetime but realized or proposed in the recent past.
---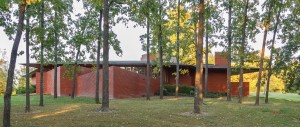 "The Kraus House, Wright's Little Gem"
Presented by Kathryn Feldt, Executive Director, The Frank Lloyd Wright House in Ebsworth Park
Recorded Thursday, January 28, 1:00 CST
Described by original homeowners, Ruth and Russell, as "a thing that lives and breathes. . . . A soul-stirring, comfortingly satisfying experience," the Kraus House continues to awe and inspire 60 years later. Learn about the design, construction, and restoration of this unique home and testament to Wright's Usonian vision of beautiful architecture for all Americans.
---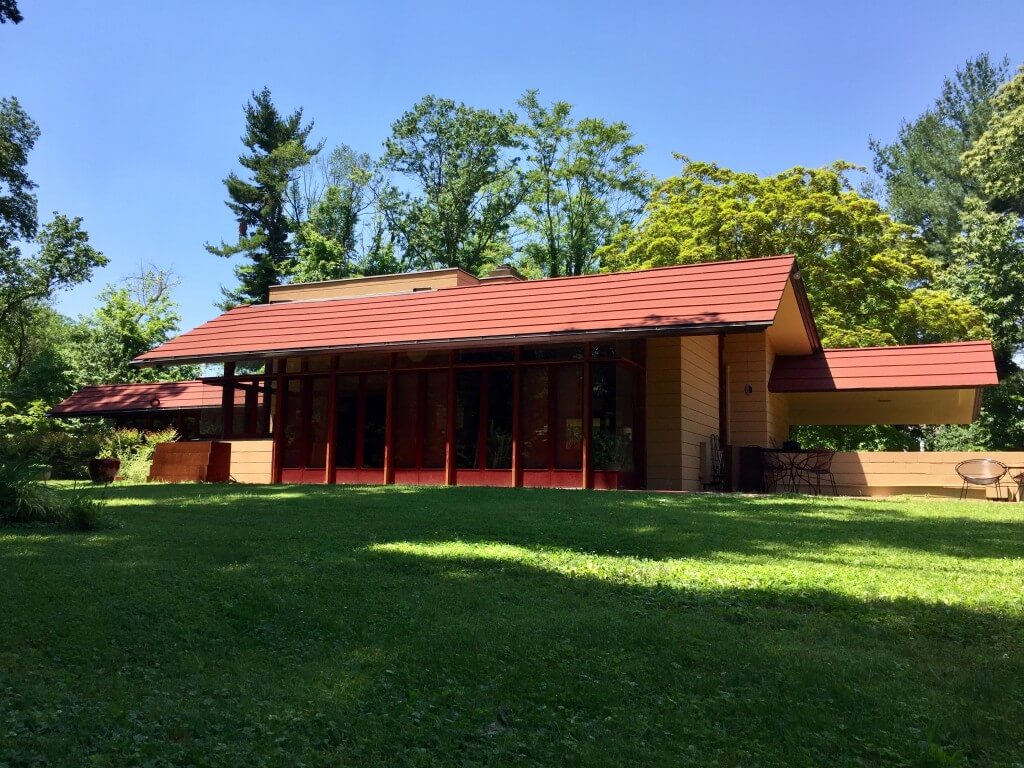 A Restoration and Sensitive Renovation for a Modest Wright House
Presented by Daniel R. Nichols, AIA
Recorded Monday, November 30, 2020
Nichols shares an architect's journey of purchasing, researching, and restoring a little known Frank Lloyd Wright house in a New Jersey suburb.
Daniel R. Nichols is a partner at Ragan Design Group Architects, LLC, a South Jersey based architectural firm focused on commercial, municipal, and multi-family projects.
Nichols and his wife Christine Denario are the current owners of Wright's 1950 J.A. Sweeton house, which they have been gradually restoring since 2008.
---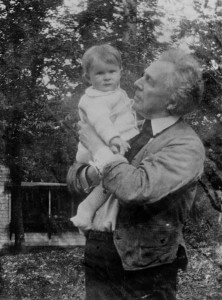 "Life is not Monotonous at Taliesin"
Presented by Keiran Murphy
Recorded Tuesday October 27, 2020
Keiran Murphy is a historic researcher and has done extensive writing about the buildings on the Taliesin estate, has given presentations on those buildings and Wright, and has answered questions from both the public and Taliesin tour staff.  She has served as a consultant on several books about Wright and Taliesin, including Plagued by Fire: The Dreams and Furies of Frank Lloyd Wright, by Paul Hendrickson, and Building Taliesin: Frank Lloyd Wright's Home of Love and Loss, by Ron McCrea.
---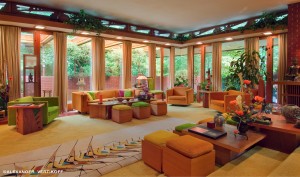 Creating a Usonian Dream
Presented by Linda Eales, Curator, John and Catherine Christian house
Recorded Tuesday September 15, 2020
Curator Linda Eales will present on the John and Catherine Christian house, named Samara by Frank Lloyd Wright. With the permission of Wright, the Christians developed their home over a 60 year period while they lived in the home.
---

The Misunderstood Wright: Modernism and Traditionalism
Presented by Kenneth C. Dahlin, PhD, AIA, NCARB
Recorded on Thursday, August 20, 2020
We know Wright was the father of modernism and a modernist — don't we? After battling Greek Revival and Victorian architecture in his early development of the Prairie Style, Wright very quickly pivoted and criticized the European Modernists such as LeCorbusier and Mies van der Rohe, who had been influenced by his work.  What caused this reversal? Was it simply to be attributed to Wright's ego and need to be at the cutting edge of architectural fashion? Or is there more to it than that? This lecture will explore this issue and the answers will help us better understand the nature of organic architecture. More than that, it will help us understand the modern architecture of our day in light of Wright's principles.
---
The Belief in a Thing Makes It Happen:  The Monona Terrace Story
Presented by Heather Sabin, Tourism Coordinator, Monona Terrace
Recorded on Tuesday, July 14, 2020
Sabin shares the story of Frank Lloyd Wright's Monona Terrace, a dream civic center project for his hometown of Madison, Wisconsin.  The project became mired in political battles that polarized Madison for almost 60 years.  Wright's "long-awaited wedding between the city and beautiful Lake Monona" was finally realized when Monona Terrace Community and Convention Center opened in 1997.
Watch the Lecture here:
---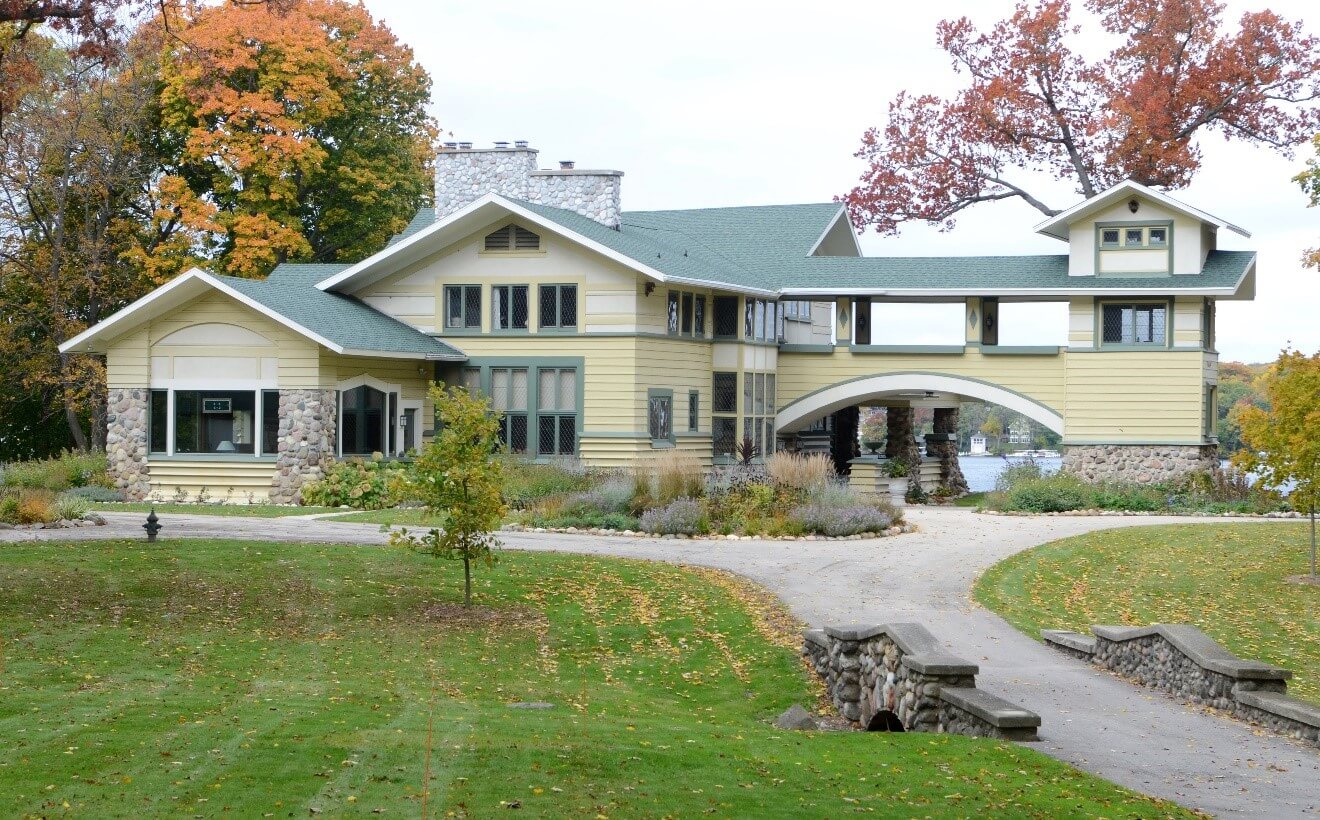 Frank Lloyd Wright's Penwern: A Summer Estate
Presented by Mark Hertzberg
Frank Lloyd Wright is best known for his urban and suburban houses. Lesser known are the more than 40 summer "cottages" he designed in Michigan, Wisconsin, and Ontario. Many of the early summer cottages have a rustic feel and are not as easily recognized as Wright's prolific year-round domestic designs. The summer homes he designed include five residences on Delavan Lake, Wisconsin between 1900-1905. The most spectacular is Penwern, an estate with four buildings, designed for Chicago industrialist Fred B. Jones. The coda of its long-term restoration by Sue and John Major, who became stewards of Penwern in 1994, was achieved this spring when the original greenhouse was recreated.
The Majors commissioned Mark Hertzberg of Racine to chronicle Penwern's and Jones's story in 2013. His book "Frank Lloyd Wright's Penwern: A Summer Estate" was published by the Wisconsin Historical Society Press in June 2019. It is his fourth book about Wright's work in southeastern Wisconsin. Hertzberg was honored with a Wright Spirit Award by the Frank Lloyd Wright Building Conservancy in October.
Watch the Lecture here: