Free and Open to the Public
---
The Holistic Approach to Cardiovascular Health with Naturopathic Medicine.
Dr. Ruddy, ND
Friday, February 14
12 noon – 1pm
In celebration of Valentine's Day, come learn from a primary care-trained naturopathic doctor the practical as well as sustainable, scientifically sound and clinically verified dietary, nutritional, and other holistic tools to improve and maintain one's healthy heart function and live youthfully and vitally at any age.
Topics discussed:
– The human heart and the many wonderful roles it serves
– What an optimal meal plan for happy heart looks like
– Are dietary supplements necessary in any heart conditions?
– Mind-Body hygiene for emotional balance and its benefits on long-term cardiovascular health
Sponsored by

---
Healthy Nutrition for Healthy Minds
Carly deGrood MS, RD, CD, CDE
Tuesday, March 10
12 noon – 1pm
The foods we eat can have a big effect on the health of our brains. In this workshop we'll learn about some of the latest research on what foods have the potential to contribute to cognitive decline and what foods can help prevent it. We'll also offer some tips and recipes for a diet that can help lift your mood and support short- and long-term brain function and health.
Sponsored by

---
Nature Connection: Forest Bathing and Exploring Wisconsin's Scenic State Parks
Moira Farrell
Founder & Owner of Hike and Heal Wellness, LLC
Missy VanLanduyt, PMP, LEED AP
Recreation Partnerships Section Chief, WI DNR
Wednesday, April 22
7:00 – 8:30pm
Celebrate the 50th anniversary of Earth Day by attending this special health and wellness lecture. Learn about nature's health benefits, including the increasingly popular wellness practice of forest bathing, and beautiful places in Wisconsin to connect with nature.
Have you ever wondered why you feel so wonderful after digging in the garden, doing lawn care, hiking or just going for a long walk? Moira Farrell from Hike and Heal Wellness will talk about forest bathing and the current research on nature connection as a pillar for a healthy life. The event will be informational and hands-on, with a short, guided sensory opening.
Also, discover some beautiful locations you can visit to bond with nature. Missy VanLanduyt, Recreation Partnership Section Chief for the Wisconsin State Park System, will show you what our wonderful state parks have to offer – from favorite places and hidden gems, to programs and events. We'll take a trip around the state and explore remote beaches, wooded campgrounds, serene nature trails, and picturesque vistas.
Sponsored by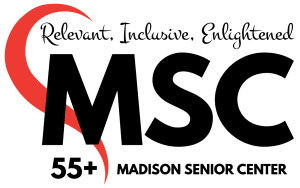 ---