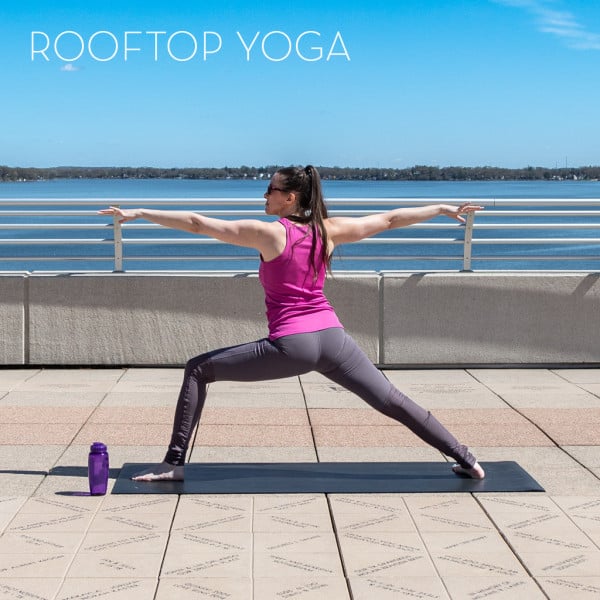 ROOFTOP YOGA
Tuesday, June 6
5:00 – 6:30 PM
Monona Terrace Rooftop (inclement weather location Community Terrace)
Free (Eventbrite Registration Recommended)
Join us on the beautiful Monona Terrace William T. Evjue Rooftop Garden for a unique yoga experience that will leave you feeling relaxed, rejuvenated and balanced. This yoga class is perfect for all levels, with a focus on gentle movements and deep breathing to calm the mind and body.
Whether you're looking to reduce stress, improve sleep, or simply take some time for yourself, this yoga workshop with Group Health Cooperative yoga instructor Madleen Alsabbah is the perfect opportunity to connect with your body and mind. Sign up now and experience the relaxing power of yoga and crystal sound healing.
At the end of the class, Madleen will guide you through a crystal sound bath using bowls made of quartz crystal, which will help you let go of any remaining tension or stress. The sound vibrations will promote a sense of inner peace, balance, and harmony, leaving you feeling refreshed and renewed.
Wear clothing that is comfortable to move in and bring something to lie on (e.g. yoga mat, beach towel, camping bedroll). The rooftop is a stone tile surface. Also bring a water bottle and sunscreen, since there is little to no shade on the rooftop.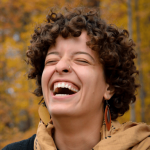 Madleen Alsabbah completed her 200 Hour Teacher Training in 2018 and teaches a variety of yoga classes including- Hatha, Gentle, Vinyasa, Slow Flow, and occasionally Yin. She aims to create a class accessible for all ages, shapes, and sizes. Her yoga practice has shown her that every day, every hour, every minute- we have the opportunity to be someone new and finds it symbolic that the practice of yoga is commonly completed with Savasana (corpse pose), then Parsva Garbhasana (fetal pose)- as if we are reborn after every practice.
Sponsored by