FREE AND OPEN TO THE PUBLIC
Wednesdays 10-11am • Ages 4 and Up
Come to Monona Terrace on Wednesday mornings and enjoy this eclectic and educational program designed for children ages four and up. A wide variety of local performers, artists, and organizations provide entertainment, hands-on fun, and learning. In the event of inclement weather, outdoor programs will be moved inside. Please call 608.261.4000 after 8:30 a.m. the day of the event for program location.
If transporting kids by bus, please call SpPlus at 608.261.4070 at least 48 hours prior to event.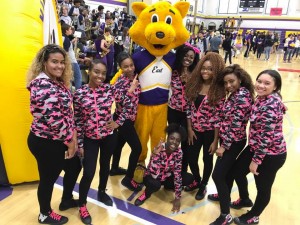 June 13
KIOJA Step Team/ Kappa Iota Omicron, Inc.
Rooftop Garden
The name is pronounced KEE-O-JAH. It's a positive organization for young women to express themselves in the Madison community. The group is made up of students from Madison East and Lafollette High School, who come from different backgrounds but share an interest in stepping and building lasting friendships. Kioja has performed at venues and festivals all over Madison including MATC, Edgewood College, Madison's Children Museum, Folklore Village, Juneteenth and the International Festival at Overture Center.
Stepping is a traditionally African American physical activity that uses the body as a percussive instrument. "Steppers" use their hands, arms, legs or feet and other body parts to make beats or music. This activity is made up of a combination of military close-order and exhibition drill, and African foot dances such as the Welly "gumboot" dance.
---

June 20
Blue Willow Chinese Dance
(Dance Performance and Cultural Presentation)
Exhibition Hall
With 4,000 years of recorded history, China has developed a rich and varied tradition of artistic and folk dance. Joy Chen has choreographed a number of these works to make them more  accessible to Western audiences and blended them with a multimedia presentation that relates the dances back to the cultures that created them. She and her husband Don presents a lively, artistic program of Chinese dance and history, using traditional dress and music, and photos  and images from their travels in China. The multimedia presentation during costume changes explores Chinese history, family life, and holidays.
---

July 11
Story Yoga for Kids
(Clare Norelle)
Community Terrace
Move your body with fun stories and songs from around the earth. Enjoy simple yoga poses and creative movement while exploring some of the values of yoga traditions, like kindness, nonviolence, truthfulness, conservation, and simplicity…Clare Norelle is a storyteller and yoga teacher who loves to sing, move, and laugh with children!
---

July 18
Imrov Show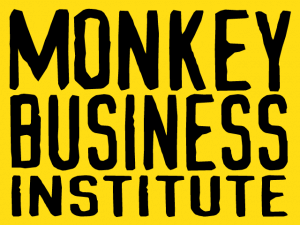 (Monkey Business Institute)
Rooftop Garden
Madison's Monkey Business Institute uses improvisation to create comedy in the  moment. They will perform a 60-minute improvised comedy show with numerous opportunities  for incorporating audience suggestions and for volunteers to perform with them on stage.
---

July 25
Songs in the key of art
(Greg Percy)
Community Terrace
Songs in the Key of Art features fun, educational music about artists and art for kids. It is the brainchild  of art educator Greg Percy. His award winning CDs are a staple in art classrooms across the country.  His shows feature tons of audience interaction, including singing, dancing and acting. It has been called  Art, Music, and PE class all rolled into one.  He has taken the show to schools, museums, libraries,  convention centers and more, from Long Island to Phoenix to Florida and beyond.
---
August 1

Crossfit Kids Program
SPECIAL TIME 10am-12 noon
Rooftop Garden
---
---
---