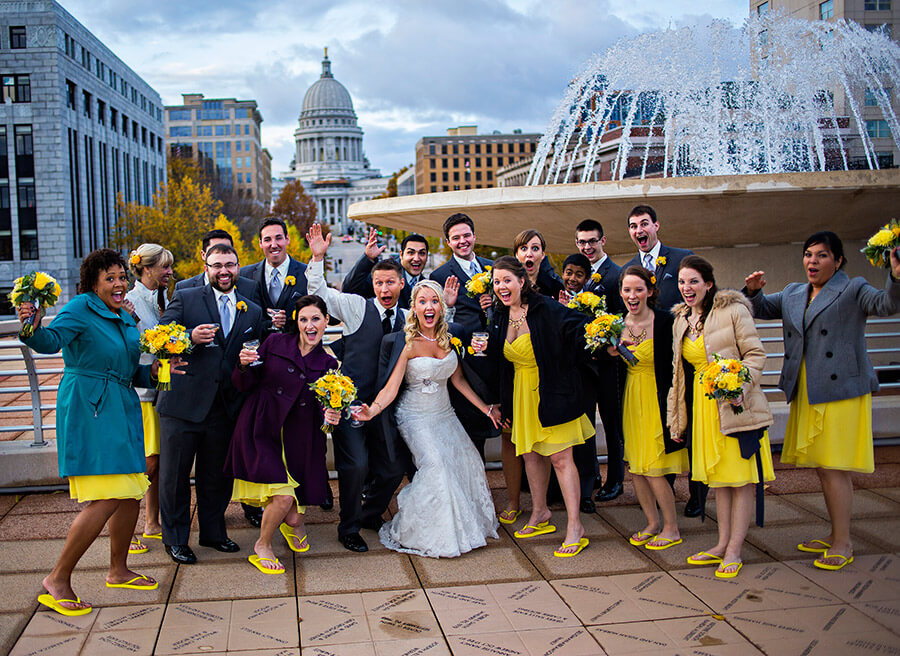 Weddings are a beautiful experience on any budget. Being creative when on a tight budget allows you to use your imagination and infuse personality into your special day. Here are some tips, ideas and guidelines to help inspire you to get creative to make the most out of a wedding decorating budget.
Use the natural backdrop. Many venues are already beautifully positioned against an inspiring background. Take advantage and make the most of what is already in place. For example, Monona Terrace offers impressive views of both Lake Monona to the east and the State Capitol to the west. This becomes an effortless backdrop in your wedding canvas.
If part of your celebration is outside, play up the natural beauty with soft lights, mason jars with candles, simple draped canopies and native plants and flowers. When inside, look for venues with large windows that allow you to bring the outdoors in.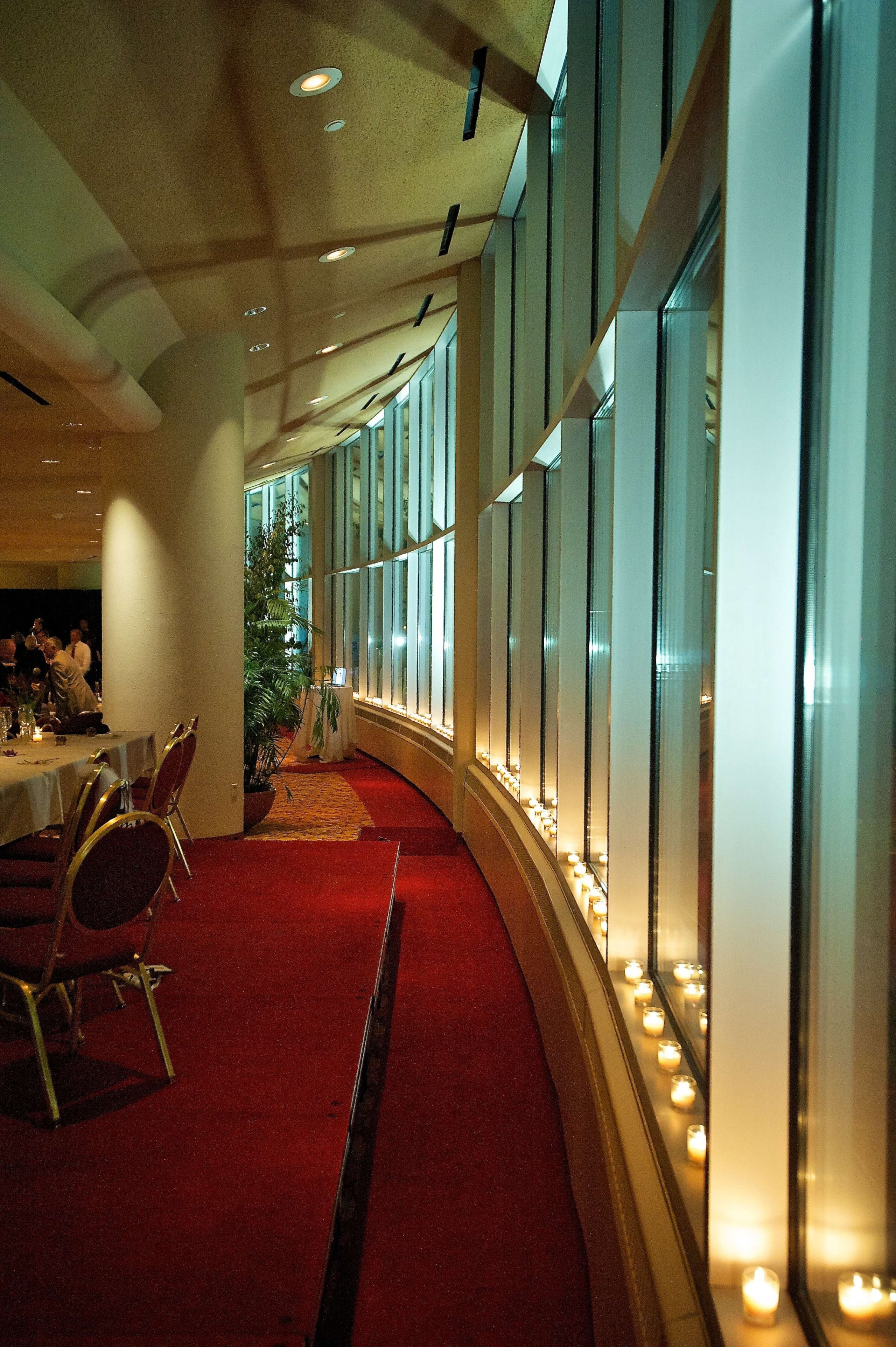 Light up the night. Great lighting can add a special something to your wedding. It can help set the tone of your reception and play off your color palette. Color blasters, or beams of colored lights, create a great atmosphere with a nice pop of color. At Monona Terrace, votive candles along the Grand Terrace's windowsills create a soft glow, highlighting the beautiful lake outside and enhancing the inviting reception area.
Mix and match tabletop decorations. Vary your décor and create dimension on your tables by including a variety of different-shaped vases, candleholders and other arrangements. As an alternative to mason jars and glass vases, get creative with small-to medium-sized watering cans, copper kettles and tin cups for a vintage touch. Use a mix of flowers and herbs to bulk up floral arrangements while keeping costs down. Sprigs of rosemary or lavender are great additions.
Add some flavor. A candy buffet is not only pleasing to the palette but also the eye. Perk up a corner of your reception by filling oversized glass containers with brightly colored treats and sweets. You can often find inexpensive glass containers at dollar stores and craft stores. Select paper or plastic take-home bags to compliment the colors of your candy.   
Your wedding day doesn't have to be expensive to be special. In fact, getting creative by letting your personality shine through your decorations can make it all the more memorable. For additional tips and information about holding your wedding at Monona Terrace, contact Wendy Brown-Haddock, CPCE at 608.261.4025.