No one can deny that a wedding cake is a beautiful tradition, and for many, an essential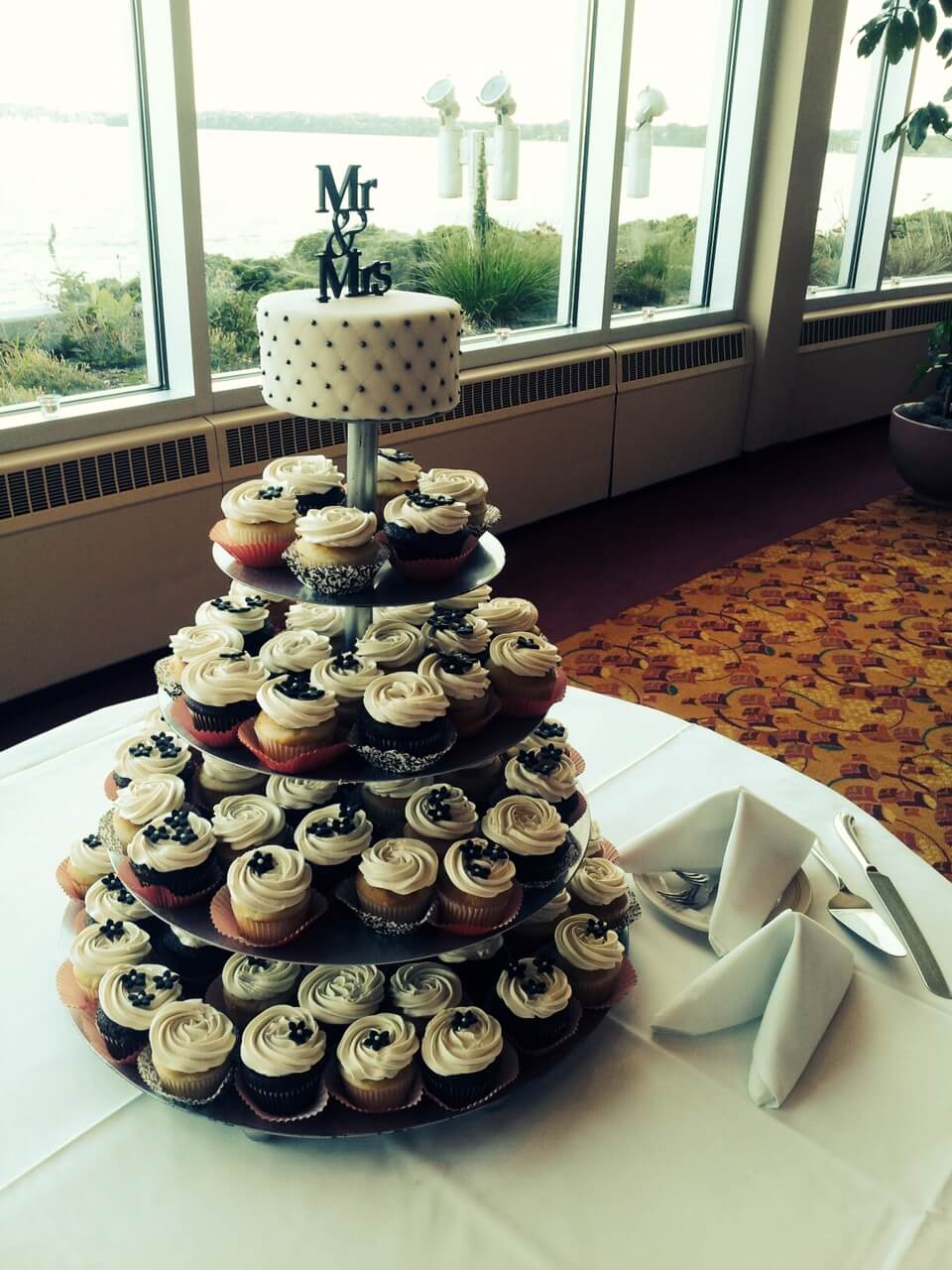 part of the reception. But for many couples, there are fun alternatives for starting out marriage on a sweet note. Continue reading to learn about four desserts that can stand up to any six-tier wedding cake.
1.  Cupcakes. Cupcakes are a great option for the couple that wants to have some fun with the dessert, but doesn't want to stray too far from the traditional wedding cake.   In an effort to mix tradition and fun, try a small six-inch cake surrounded by cupcakes for the guests or a pull-apart cake that can be decorated to look like a traditional wedding cake. With so many available styles and flavors, the cupcakes can be as formal or casual as the couple itself.
2.  Pies. With flaky crusts and delicious fillings, pies are a crowd-pleaser and great way to tie the wedding to the season. For example, summertime wedding pies could be filled with fresh berries while fall and winter pies could be filled with apple and pumpkin. Another great benefit of pies is their versatility.   Couples can choose to set a pie at each table, allowing guests to serve themselves family-style or pass around platters of mini pies. For more ideas on how to incorporate pies into your wedding, read Bridal Guide's Sweet as Pie: 17 Wedding Ideas.
3.  Build-Your-Own Sundae Bar. This option is the ultimate in customization. Guests of all ages can enjoy a build-your-own sundae bar complete with unique flavors, fun toppings and syrups. It's a great way for guests to feel refreshed and comfortable.
4.  Hot Chocolate Bar. Hot chocolate is a welcomed treat on a cold, snowy day. Feel free to have fun with the flavors and toppings, and for a personalized touch, add custom-made cup sleeves with information about wedding.
At Monona Terrace, more brides and grooms are opting for unique dessert ideas to enhance their events. Monona Catering specializes in decadent and beautiful sweet treats made on-site in the Monona Terrace bakery. With a trusted catering professional, the final food event at your wedding will leave guests with an unforgettable remembrance of your most special day! To find out more about Monona Terrace Catering's impressive offerings, contact Wendy Brown-Haddock, Certified Professional in Catering and Events, at 608.261.4025.