When attending events for days at a time, people often want to relax and recharge by exploring their surroundings. We've gathered some of the city's "must-sees" for you to share at your next Madison-based event.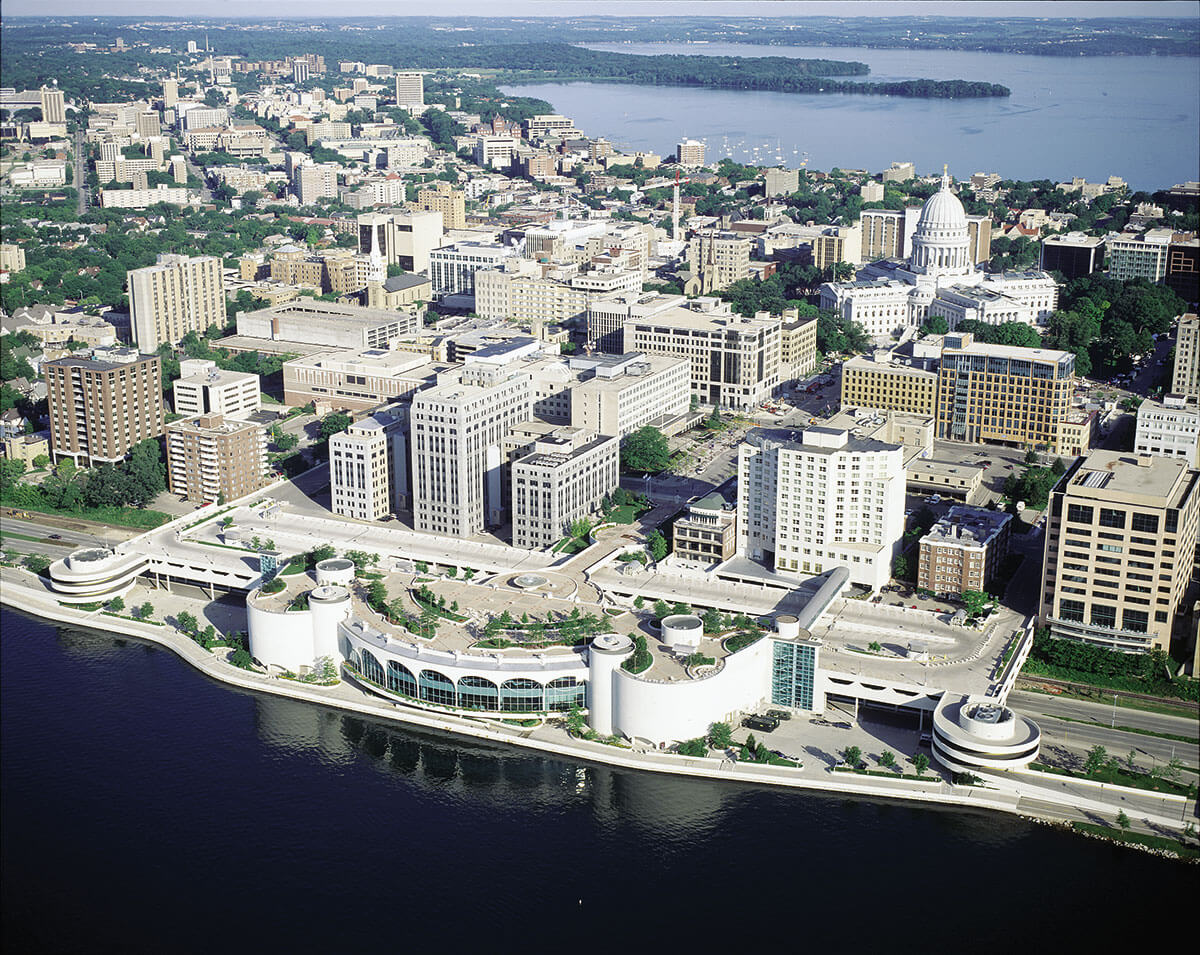 Madison Guide to Area Attractions
1.  Wisconsin Capitol Building
Did you know that the Wisconsin State Capitol is the tallest building in downtown Madison? City legislation prohibits any other buildings to be taller than the columns surrounding the dome. Monona Terrace provides an amazing view of the Capitol and is a short walk to the building. Attendees can enjoy free daily Capitol tours for the opportunity to get behind the scenes and learn more about this beautifully constructed and important state landmark.
2.  State Street
This bustling, seven-block "pedestrian zone" is easily walkable from Monona Terrace and offers great shopping and dining options. It's also home to the Overture Center for the Arts. Just point them in the right direction, and attendees can spend their free time wandering the area to check out coffeehouses, ethnic restaurants, bookstores, art galleries and specialty shops.
3.  Galleries and Museums
With attractions like the Chazen Museum of Art, home to the second-largest collection of art in Wisconsin, and the interactive, custom-crafted and award-winning exhibits at the Madison Children's Museum, Madison offers a variety of art galleries and museums within a mile radius of Monona Terrace. It's a great opportunity for attendees to experience the artistic side of Madison. For a full list of museums, visit here.
4.  Dining
From waterfront locations to open air restaurants, Madison has a great variety of dining options. There are truly too many to list but the Greater Madison Convention & Visitors Bureau is a great resource to satisfy any craving. Madison's food scene is impressive, with ethnic, local and an overall flavorful variety of choices topped off with specialty beer, wine, spirits and desserts.
Madison offers a variety of area attractions. From museums and dining to specialty shopping and tours, attendees won't be at a loss for keeping busy during down times. If attendees only have a short break from their schedule, a visit to the Monona Terrace Rooftop Gardens is a good option (weather permitting). Guests will enjoy the outstanding views of the lake, beautiful flowers and comfortable seating, all just a few steps out the front doors. Monona Terrace also offers a variety of activities, behind-the-scenes tours and events.
Enjoy your visit and come back soon!