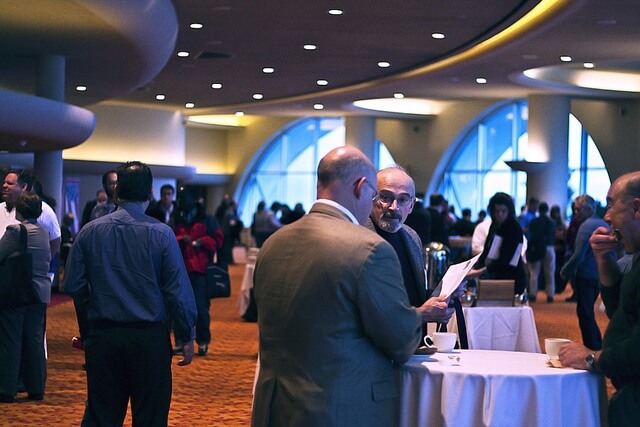 Qualities of an Event Planner
Planning events and ensuring they run smoothly calls for a certain set of skills. These skills allow you to navigate the sometimes unpredictable waters of scheduling, coordinating and troubleshooting. The good news is as a working professional, you probably already have a great handle on these abilities. Here are some helpful reminders of the skills you'll need to better approach planning your event.
Flexibility:
The nature of event planning means that for the most part, you won't be able to predict exactly how each one will go. From last minute RSVPs to computer malfunctions, there is potential to run into a few snags. During these times, it's important to remember to stay calm and allow yourself to be comfortable with change. Approaching an event with the mindset that you're ready to handle any unforeseen bumps or changes will make it much less stressful in the end.
Organization:
Staying organized is key to ensuring a successful event. From the very beginning of the planning stages, make sure you set out a realistic timetable with deadlines to stay on target. See five great tools that will help to keep your thoughts in order and your planning on schedule.
 Creative problem solving:
When the going gets tough, the tough get…creative! When surprises arise at events, it's important to be nimble and find other ways to make things work. Creative problem solving skills will allow you to take a step back from the situation, reorder your thoughts and approach an issue with confidence. Request help from your facility in your planning process and don't be shy about asking a convention services manager to help you make your event a success. They're there to help!
 Attention to detail:
Make sure you are detailed during your planning process. Share all relevant event information with your venue's meeting coordinator, including your event goals, group demographics, set-up and audiovisual needs. Provide them with the anticipated number of attendees and keep them in the loop if those numbers change.
Proactive Communicator:
Communication is key for everyone involved in the event, from the presenters and exhibitors to your venue's meeting planner and attendees. Ensure event success by communicating with participants as early as possible, making use of all avenues that make sense – print, web and social media. Get all relevant emails and, as needed, cell phone numbers for last minute changes and updates. As stated in the "Attention to Detail" section, thoroughly communicate your needs to the venue's event coordinator to ensure they understand your event goals and how they can help you reach them.
So what makes a successful event planner?
By understanding the skills that will make an event planner successful, you'll be better equipped to handle the unpredictability of event planning. For even more tips get in touch with Meg Statz, CMP, at 608-261-4008 and learn how Monona Terrac