A Restoration and Sensitive Renovation for a Modest Wright House
Monday, November 30, 1:00 CST
Presented by Daniel R. Nichols, AIA
Nichols shares an architect's journey of purchasing, researching, and restoring a little known Frank Lloyd Wright house in a New Jersey suburb.
Daniel R. Nichols is a partner at Ragan Design Group Architects, LLC, a South Jersey based architectural firm focused on commercial, municipal, and multi-family projects.
Nichols' interest in architecture grew from his discovery of Frank Lloyd Wright at the age of 10 in a 1956 Arizona Highways magazine, eventually leading him to earn a Bachelor of Architecture degree at Carnegie Mellon.  He is a member of the Cherry Hill NJ Historical Commission where he has been an advocate for the preservation of notable 20th century buildings, assisting in the effort to find preservation minded buyers for local houses designed by Louis Kahn and Malcolm Wells.
Nichols and his wife Christine Denario are the current owners of Wright's 1950 J.A. Sweeton house, which they have been gradually restoring since 2008.
After registering you will receive a confirmation email containing information (link and password) about joining the webinar.
---
Previous Lectures
---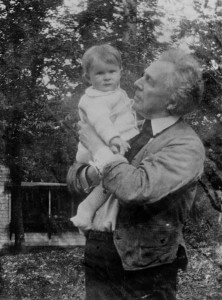 "Life is not Monotonous at Taliesin"
Presented by Keiran Murphy
Recorded Tuesday October 27, 2020
Keiran Murphy is a historic researcher and has done extensive writing about the buildings on the Taliesin estate, has given presentations on those buildings and Wright, and has answered questions from both the public and Taliesin tour staff.  She has served as a consultant on several books about Wright and Taliesin, including Plagued by Fire: The Dreams and Furies of Frank Lloyd Wright, by Paul Hendrickson, and Building Taliesin: Frank Lloyd Wright's Home of Love and Loss, by Ron McCrea.
---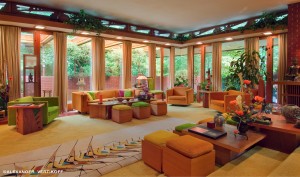 Creating a Usonian Dream
Presented by Linda Eales, Curator, John and Catherine Christian house
Recorded Tuesday September 15, 2020
Curator Linda Eales will present on the John and Catherine Christian house, named Samara by Frank Lloyd Wright. With the permission of Wright, the Christians developed their home over a 60 year period while they lived in the home.
---

The Misunderstood Wright: Modernism and Traditionalism
Presented by Kenneth C. Dahlin, PhD, AIA, NCARB
Recorded on Thursday, August 20, 2020
We know Wright was the father of modernism and a modernist — don't we? After battling Greek Revival and Victorian architecture in his early development of the Prairie Style, Wright very quickly pivoted and criticized the European Modernists such as LeCorbusier and Mies van der Rohe, who had been influenced by his work.  What caused this reversal? Was it simply to be attributed to Wright's ego and need to be at the cutting edge of architectural fashion? Or is there more to it than that? This lecture will explore this issue and the answers will help us better understand the nature of organic architecture. More than that, it will help us understand the modern architecture of our day in light of Wright's principles.
---
The Belief in a Thing Makes It Happen:  The Monona Terrace Story
Presented by Heather Sabin, Tourism Coordinator, Monona Terrace
Recorded on Tuesday, July 14, 2020
Sabin shares the story of Frank Lloyd Wright's Monona Terrace, a dream civic center project for his hometown of Madison, Wisconsin.  The project became mired in political battles that polarized Madison for almost 60 years.  Wright's "long-awaited wedding between the city and beautiful Lake Monona" was finally realized when Monona Terrace Community and Convention Center opened in 1997.
Watch the Lecture here:
---
Frank Lloyd Wright's Penwern: A Summer Estate
Presented by Mark Hertzberg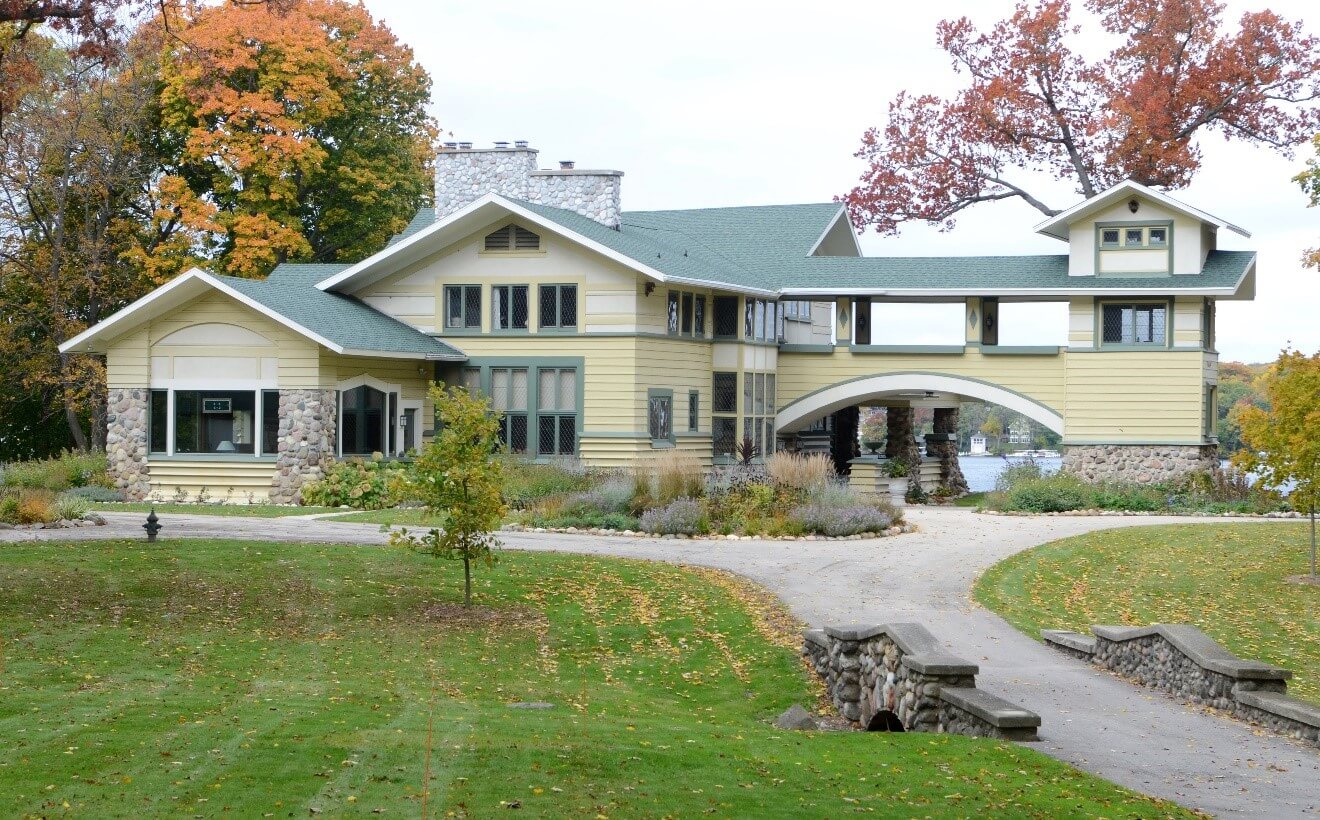 Frank Lloyd Wright is best known for his urban and suburban houses. Lesser known are the more than 40 summer "cottages" he designed in Michigan, Wisconsin, and Ontario. Many of the early summer cottages have a rustic feel and are not as easily recognized as Wright's prolific year-round domestic designs. The summer homes he designed include five residences on Delavan Lake, Wisconsin between 1900-1905. The most spectacular is Penwern, an estate with four buildings, designed for Chicago industrialist Fred B. Jones. The coda of its long-term restoration by Sue and John Major, who became stewards of Penwern in 1994, was achieved this spring when the original greenhouse was recreated.
The Majors commissioned Mark Hertzberg of Racine to chronicle Penwern's and Jones's story in 2013. His book "Frank Lloyd Wright's Penwern: A Summer Estate" was published by the Wisconsin Historical Society Press in June 2019. It is his fourth book about Wright's work in southeastern Wisconsin. Hertzberg was honored with a Wright Spirit Award by the Frank Lloyd Wright Building Conservancy in October.
Watch the Lecture here: