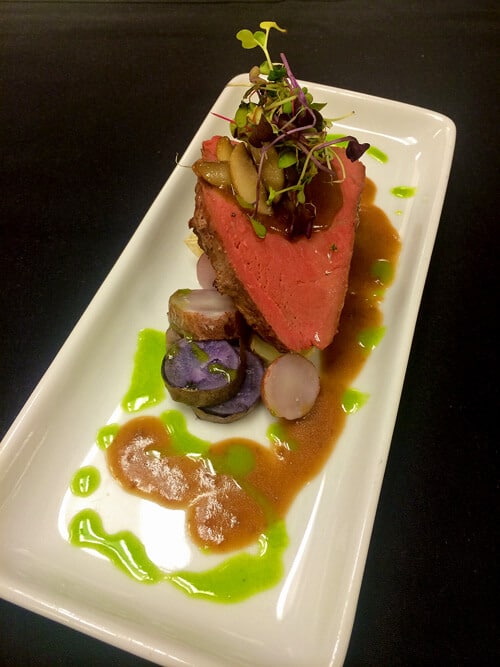 Let's face it. One of the most important parts of any event is the food. Great dishes can make a good event an even bigger success, and distinctive offerings can set the tone for your gathering. Much like fashion and music, catering trends change with the seasons. So, what can we expect for catering trends in 2015? Monona Catering is current on the great food and beverage options that will appear this coming year.
Local, Fresh Foods
There is an increasing interest in understanding where our food comes from. Monona Catering is dedicated to offering locally grown products on our menus as often as possible to support local producers. This benefits the local economy and is environmentally friendly as well, reducing the distance food has to travel to get from the farm to your plate. Plus, shorter travel time provides fresher foods!
Ethnic Foods Done Right
Ethnic dishes are all the rage these days. However, a bland quesadilla or poorly prepared curry can put a damper on an event. Monona Catering prides itself on our ability to offer a wide array of ethnic foods without compromising flavor. The catering team's creativity adds to this success, and as a result, the diversity of events held at Monona Terrace has broadened. The catering department is well versed in creating ethnic dishes from around the globe and continues to work with trusted partners to deliver authentic and varied tastes.
Dietary Needs
An increasing number of specific dietary restrictions, needs and preferences have added an interesting challenge to event menu planning. To help ensure all attendees get to participate in and enjoy mealtime, Monona Catering continues to expand its offerings. Special-made dishes can be customized for the needs of all guests. Vegan-friendly dishes such as Chickpea Fritters with Black Bean Purée let guests know their dietary needs should not prevent them from enjoying a delicious meal. Gluten-free options and preparation techniques ensure guests avoid discomfort.
High-End Comfort Foods
Move over fish fry and pot roast! High-end comfort foods will be big in catering this coming year. With traditional comfort food being replaced by Herb Roasted Beef Tenderloin with Demi-Glace, Fingerling Potatoes and Roasted Julienne Shitake Mushrooms or Guajillo Glazed Salmon with Toasted Couscous and Patty Pan Squash. These items add a unique flavor to the traditional meal, but still provide a fulfilling meal experience.
Food is a great way to spice up your event, so have fun with it! The Monona Catering staff is adept at accommodating specific needs and discovering distinctive options to satisfy all tastes. Find out how to add flavor to your next event by contacting Wendy Brown-Haddock, Director of Sales and Catering of Monona Catering and Certified Professional in Catering and Events, at 608.261.4025.